Herbal Remedies &
Wild Food Immersion


June 13th, 20th & 27th
August 8th
Foraging, Feasting, & Medicine Making with Dina Falconi
Engage in the healing plant kingdom.
Learn to forage for herbal remedies and potent food.
In this online class you will be guided step-by-step in developing the skills of a master herbal medicine-maker, while tapping into tasty, health-promoting recipes with plants that grow at your feet.
We do a deep dive into tinctures, herbal infused oils, salves, poultices, and more.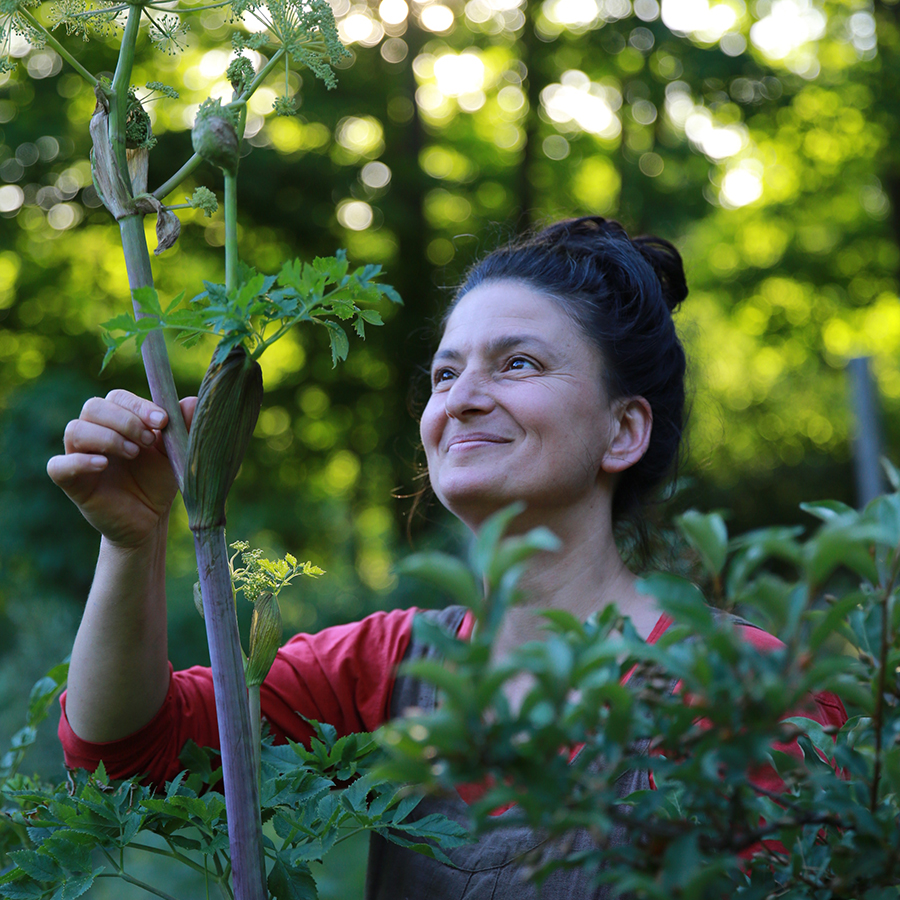 Dina Falconi is a clinical herbalist with a strong focus on food activism and nutritional healing. An avid gardener, wildcrafter, and permaculturist, Dina has been teaching classes about the use of herbs for food, medicine, and personal care, including wild food foraging and cooking, for more than thirty years.
She offers online courses "In The Wild Kitchen with Dina Falconi". She produces Falcon Formulations natural body care products and Earthly Extracts medicinal tinctures.
She is the author of Foraging & Feasting: A Field Guide and Wild Food Cookbook and Earthly Bodies & Heavenly Hair: Natural and Healthy Personal Care for Everybody 
COURSES
Study with World-Class Teachers
Expand your Awareness | Heal Mind & Body
Check your inbox to confirm your subscription