Wednesday May 19th
Join world-renowned chefs and doctors, in conversation about the things you care about most. 


Episode No. 4 (of 6-part series)
We Are What We Eat: Learning from a Living Legend
Join us in conversation with the legendary California restaurateur who changed the course of food in America and initiated a revolution that continues to set trends to this day. Meet the inspirational woman behind Michelle Obama's vegetable garden at the White House as we track the farm-to-table movement from the eyes of its catalyst; a force of nature and the most influential advocate of local, and seasonal food of her day.
Her latest, much anticipated book, "We Are What We Eat" is a declaration of action against fast food values, and a working theory about what we can do to change the course.
Every decision we make about what we put in our mouths affects not only our bodies but also the world at large—our families, our communities, and our environment. We have the power to choose what we eat, and we have the potential for individual and global transformation—simply by shifting our relationship to food. All it takes is a taste. 
Her project "The Edible Schoolyard" promotes School Supported Agriculture to transform the health of children through hands-on educational experiences in the garden, kitchen, and cafeteria that connect children to food, nature, and to each other.  By moving towards whole, unprocessed foods at school, and beginning a child's relationship with food at the growing stage in the garden, The Edible Schoolyard Project delivers the 3 most valuable gifts we can give to the next generation: health, knowledge, and a thriving environment.
Feeling anxious or stressed? It might be what you had for breakfast. 
Our food choices directly impact our mood, clarity, energy levels, and ability to focus. Nutrients inform our bodies how to function at the cellular level, and what we eat impacts our gut bacteria which sends chemical signals to our brain. If we don't get the right information, our metabolic processes suffer and our health declines leading to the development of disease like arthritis, chronic inflammation, depression, anxiety, diabetes, obesity, autoimmune disease, and heart disease. 
When chefs become doctors and doctors become chefs, we can literally learn to cook our way out of illness and overcome the fear and overwhelm of dietary choices by getting more personal with our kitchens. We can align our foods to feed our health and get incredible flavor and variety all at once.
We searched high and low to curate the most compelling group of evolutionary chefs, doctors, and change-makers into dialogue once a week to discuss their latest inspirations, passion projects, and cutting-edge visions for the future of food as medicine.
In this series you'll get LIVE, direct access to world-renowned experts at the top of their game along with the remarkable opportunity to ask the questions you've always wanted answered. It's time to live a more biologically integrated life, empowered with the tools to navigate our way to a more optimal state of health. 
"The first wealth is health." ― Ralph Waldo Emerson
"To keep the body in good health is a duty, otherwise we shall not be able to keep our mind strong and clear." ― Buddha


Why are all the major chefs moving towards a focus on health?
A quick glance at the latest news, book launches, and restaurant openings of the world's top chefs will show a clear trend toward health: individual health, ecological health, and environmental sustainability. 
A major evolution is occurring where renowned chefs are now cooking for health as top priority, not only for the individual benefits and higher quality of life, but for the benefit to earth and future generations. The old cheffing paradigm of maximizing primarily for taste and appearance no longer seem as relevant in this new time. 
This 6-week online series celebrates the Evolutionary Chef as one that adapts to the new era we find ourselves living in, boldly innovating the delicious meals of today for the more abundant, healthy and loving future we know is possible.
Join us for 6-weeks and awaken the Evolutionary Chef in you! 
"Let food be thy medicine and medicine be thy food." ― Hippocrates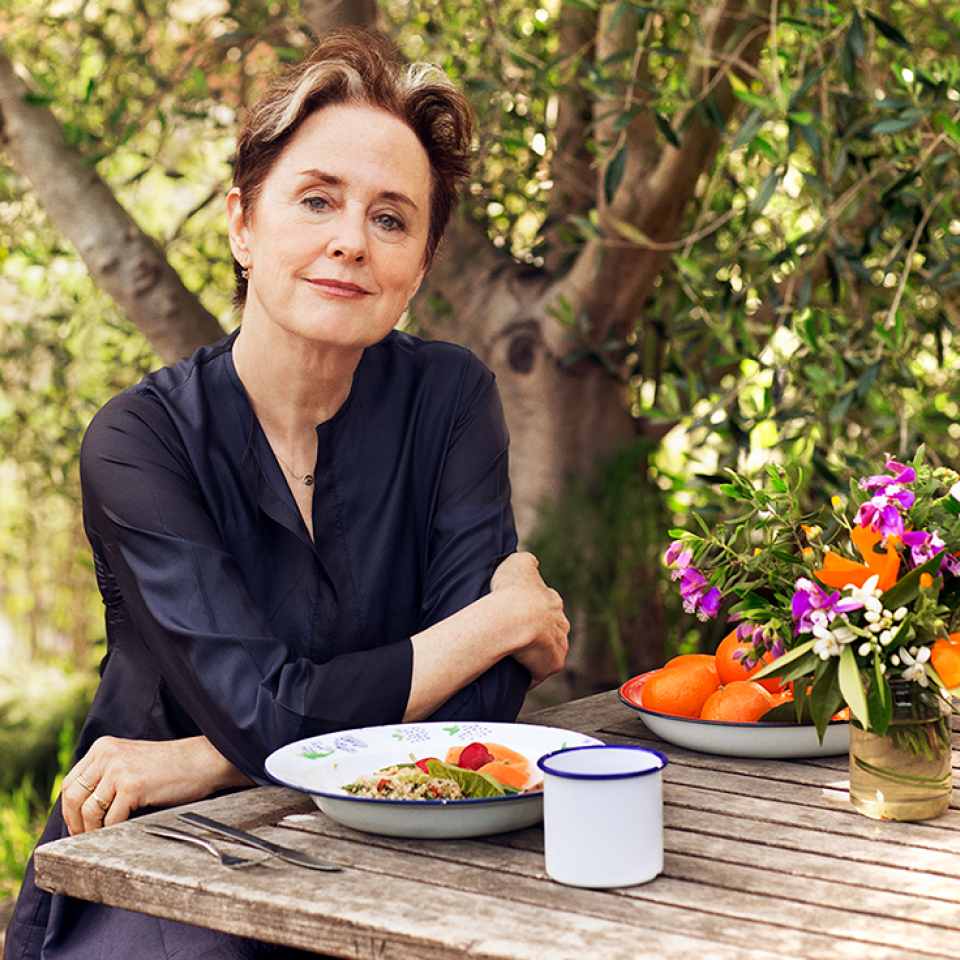 Alice Louise Waters (born April 28, 1944) is an American chef, restaurateur, activist and author. She is the owner of Chez Panisse, a Berkeley, California restaurant famous for its organic, locally grown ingredients and for pioneering California cuisine, which she opened in 1971.
Waters has written 16 books including Chez Panisse Cooking (with Paul Bertolli), The Art of Simple Food I and II, and 40 Years of Chez Panisse. Her memoir, Coming to my Senses: The Making of a Counterculture Cook was published in September 2017 and released in paperback in May 2018.
Waters created the Chez Panisse Foundation in 1996, and the Edible Schoolyard Project at the Martin Luther King Middle School in Berkeley, which just celebrated its 25th anniversary. She is a national public policy advocate for school lunch reform and universal access to healthy, organic foods. Her influence in the fields of organic foods and nutrition is typified by Michelle Obama's White House organic vegetable garden.
Available in days

days after you enroll

We Are What We Eat: Learning from a Living Legend with Alice Waters
Sign up for the entire series!
Click this link and gain access to each speaker's favorite recipe and exclusive pre-recorded cooking demos.
COURSES
Study with World-Class Teachers
Expand your Awareness | Heal Mind & Body
EXAMPLE
Check your inbox to confirm your subscription