Wednesday, June 2nd
Join world-renowned chefs and doctors, in conversation about the things you care about most. 


Episode No. 6 (of 6-part series): What is authentic traditional Tibetan cuisine?
Join the renowned Chef Losang Barshee, live from Switzerland as he shares his lifetime knowledge of real authentic Tibetan cuisine. Tibetan recipes are passed down orally through the generations, with truly authentic dishes rarely recorded. Chef Barshee joins us to dispel the usual clichés about what makes authentic Tibetan cuisine and share the knowledge he's gathered over his lifetime, directly from Tibetan elders.
Feeling anxious or stressed? It might be what you had for breakfast. 
Our food choices directly impact our mood, clarity, energy levels, and ability to focus. Nutrients inform our bodies how to function at the cellular level, and what we eat impacts our gut bacteria which sends chemical signals to our brain. If we don't get the right information, our metabolic processes suffer and our health declines leading to the development of disease like arthritis, chronic inflammation, depression, anxiety, diabetes, obesity, autoimmune disease, and heart disease. 
When chefs become doctors and doctors become chefs, we can literally learn to cook our way out of illness and overcome the fear and overwhelm of dietary choices by getting more personal with our kitchens. We can align our foods to feed our health and get incredible flavor and variety all at once.
We searched high and low to curate the most compelling group of evolutionary chefs, doctors, and change-makers into dialogue once a week to discuss their latest inspirations, passion projects, and cutting-edge visions for the future of food as medicine.
In this series you'll get LIVE, direct access to world-renowned experts at the top of their game along with the remarkable opportunity to ask the questions you've always wanted answered. It's time to live a more biologically integrated life, empowered with the tools to navigate our way to a more optimal state of health. 
"The first wealth is health." ― Ralph Waldo Emerson
"To keep the body in good health is a duty, otherwise we shall not be able to keep our mind strong and clear." ― Buddha


Why are all the major chefs moving towards a focus on health?
A quick glance at the latest news, book launches, and restaurant openings of the world's top chefs will show a clear trend toward health: individual health, ecological health, and environmental sustainability. 
A major evolution is occurring where renowned chefs are now cooking for health as top priority, not only for the individual benefits and higher quality of life, but for the benefit to earth and future generations. The old cheffing paradigm of maximizing primarily for taste and appearance no longer seem as relevant in this new time. 
This 6-week online series celebrates the Evolutionary Chef as one that adapts to the new era we find ourselves living in, boldly innovating the delicious meals of today for the more abundant, healthy and loving future we know is possible.
Join us for 6-weeks and awaken the Evolutionary Chef in you! 
"Let food be thy medicine and medicine be thy food." ― Hippocrates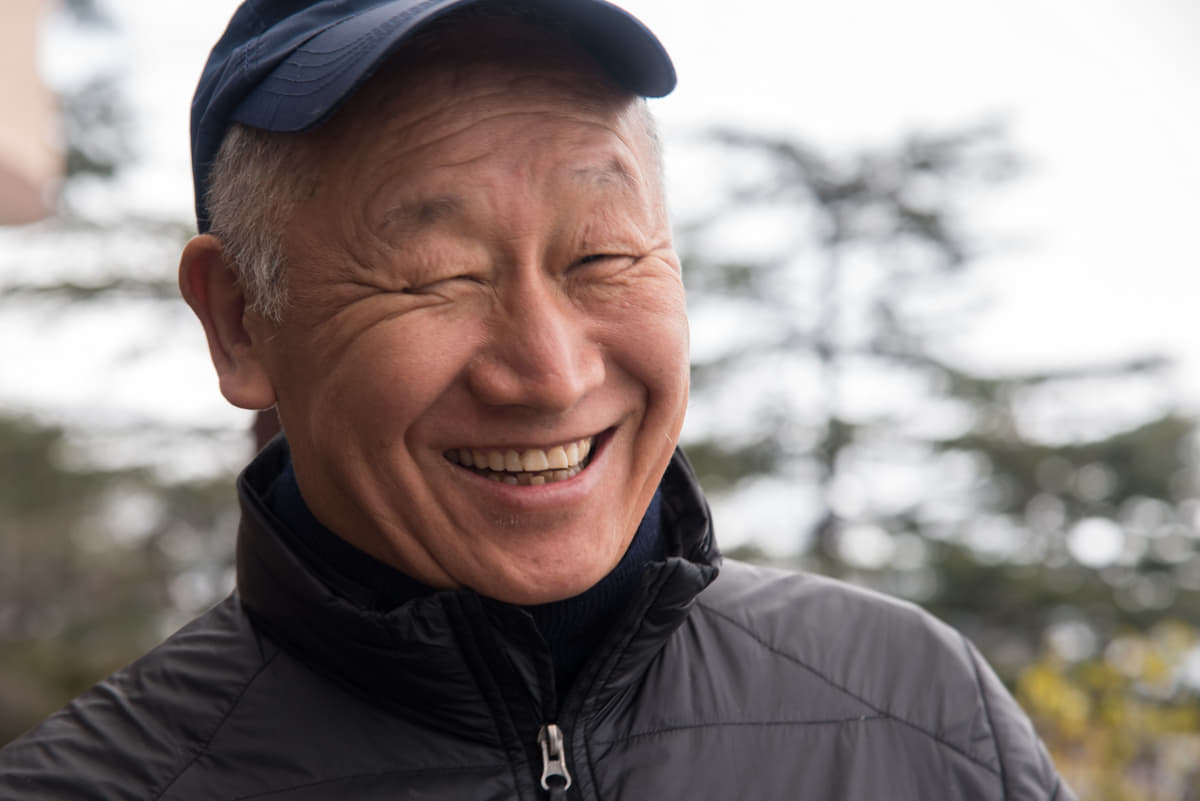 In 1958, a year before the uprising in Lhasa Tibet, I was born into a noble family. When I was five years old, my siblings and I fled with my parents due to the invasion of Chinese Communists, via Sikkim to McLeod Dharamsala in India into a refugee camp. In 1964, my younger sister and I were given into two different foster families in Switzerland. In Zürich and Basel.
In Basel, I began my apprenticeship as a cook in a 5-star Hotel. At 29 I opened my first restaurant, which was immediately awarded points by Gault & Millau. In my 2nd restaurant I would have received a Michelin star, but I decided to start something new, namely the gastronomy in the 3Culture House in Basel with opera, drama and ballet. I also became a shareholder of a local Jazzclub.
After 7 different Restaurant Projects I completed my last restaurant in Basel in 2008, called the "angry monk" Dumplings & Breakfast lounge. Then I began my journey as "Traveling Chef" which brought me as Executive Chef to the swiss Alps - Canada - India Nepal - Tibet - Yunnan. 
In 2019 back in Switzerland, shortly before the Covid shutdowns, I become the Private Chef to an elite family and concurrently operate my private Kitchen Lab where I give cooking lessons, do experiments in bakery, pastry, sausagery, in Asian, Tibetan French, Italian and continental cuisine, in addition to selective high-end catering.
When I am not immersed in my cuisine I love hiking, biking, soccer, wine tasting and reading books.
Available in days

days after you enroll

Wednesday, June 2nd
Available in days

days after you enroll

Learn More & Connect
Sign up for the entire series!
Click this link and gain access to each speaker's favorite recipe and exclusive pre-recorded cooking demos.


COURSES
Study with World-Class Teachers
Expand your Awareness | Heal Mind & Body


EXAMPLE
Check your inbox to confirm your subscription