Vajra Yoga 200 Hr Yoga Alliance Teacher Training Buddhism Companion Course
Robert Tenzin Thurman
Oct 6, 2021 – March 6, 2022 
To supplement Michele Loew's Hatha Yoga 200 hr Teacher Training, Robert "Tenzin" Thurman is offering an optional companion course to provide a foundational understanding of the philosophy and science of the Buddhist contributions to success in yoga practice, such as were available interactively for over a thousand years in India with such texts as Paṭāñjali's Yoga Sutras. 
In this companion course, students can learn during weekdays through select, self-paced, on-demand videos of the unique Vajra Yoga Archive of illuminating talks given recently by Dr. Thurman to elucidate the Buddha's personal instructions interwoven comparatively with the Hindu yogas. 
The Vajrayana offerings are in the nonsectarian lineage of H. H. the Dalai Lama, Professor Thurman's long-time principal teacher. For those who take the companion course, it is recommended that the Vajra Yoga Archive materials be studied on Mondays and Wednesdays, and Professor Thurman will hold a weekly Q & A session on Thursdays, complementing the intensive yoga training weekends. A selection of short key readings will be presented for the students to go along with the talks.
This companion course is offered either as an optional supplement to the 200hr Teacher Training (included in the $3500 tuition for that training) or as a stand-alone option (for $890) for those who already have the 200hr certification or for those who solely wish to receive the Buddhist teacher training from Thurman.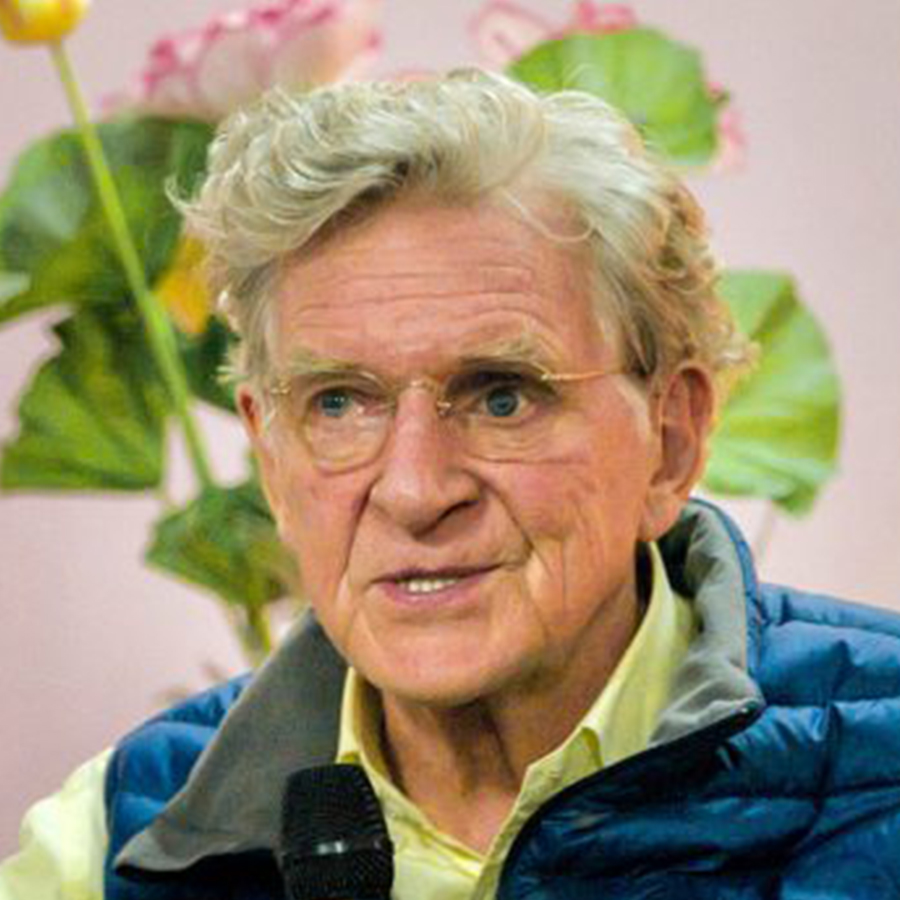 Robert Thurman is Professor of Indo-Tibetan Buddhist Studies at Columbia University as well as Co-Founder and President of Tibet House US/Menla in service of HH Dalai Lama & the people of Tibet. A close friend of the Dalai Lama's for over 50 years, he is a leading world-wide lecturer on Tibetan Buddhism, passionate activist for the plight of the Tibetan people, skilled translator of Buddhist texts, and inspiring writer of popular Buddhist books. His most recent book is the 300 page graphic novel, Man of Peace: the Illustrated Life Story of the Dalai Lama of Tibet.
In partnership with Nena Thurman and dedicated contributors, he now focuses on making Tibet House US and its Menla Retreat & Spa a global center for the promotion, study and practice of Tibetan Buddhist healing arts and sciences of body, mind, and spirit, dedicated as a complement to the vast life work of its patron, His Holiness the Dalai Lama.
Check your inbox to confirm your subscription