Archive Course with Nina Rao & Dorje Lopön Chandra Easton
Experience transformation through the power of chanting to the goddess in her many forms and through meditation on the maṇḍala—a universal map for inner and outer balance, wholeness, and practical awakening.
Chandra and Nina share a deep interest in the complementary wisdom and devotional traditions of Tibet and India honoring the divine feminine. They will weave together mystical stories, visualizations, meditations, mantra repetition, and singing chants. 
In the afternoon sessions, Lopön Chandra will guide you through a journey into the Maṇḍala of the Five Wisdom Ḍākinīs, a meditation practice developed by Lama Tsultrim Allione to bring emotional transformation into alignment with the spiritual path. A template of wholeness, the maṇḍala has as its basic structure the center and four directions, represented by five families of elements, colors, seed syllables, emotions, psychological types, and wisdoms. The Maṇḍala of the Five Wisdom Ḍākinīs offers a practical method of finding strength and clarity within while empowering you to become an effective change agent in the world. 
In the evening sessions, Nina will share prayers to the goddess from the Chandi Path, japa (repetition of mantra), and kirtan invoking and opening to the Great Mother, Ma. Nina will weave stories from sacred text and of saints, music, and chanting into a meditative sound scape that will ease you into the evening feeling rested and replenished. 
Program materials will be provided for you to download prior to the course and time will be set aside for questions & responses. No experience is required. A recording of the program will be available to registrants for replay. 
Suggested Reading: Wisdom Rising: Journey into the Mandala of the Empowered Feminine by Lama Tsultrim Allione, Devi: The Devi Bhagavatam Retold by Ramesh Menon, and Chandi Path by Swami Satyananda Saraswati
Available in days

days after you enroll

Day One
Available in days

days after you enroll

Day Two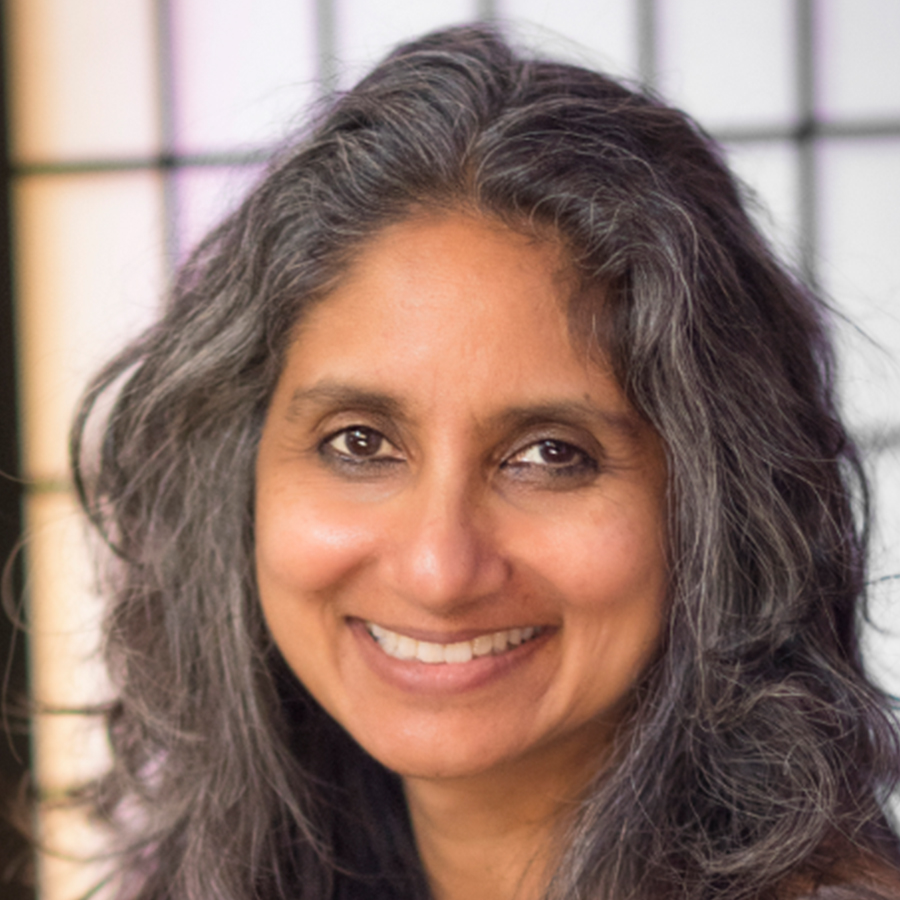 Nina Rao
Nina Rao learned traditional chants (bhajans) from her grandfather in a village in south India when she was nine years old. The chants quietly stayed with her until she rediscovered chanting with Krishna Das in New York in 1996. For many years Nina has been Krishna Das' business manager and assistant, often touring with him playing cymbals and singing. In 2007, she recorded the track 'Nina Chalisa' on Krishna Das' CD "Flow of Grace" and in January 2013, she released her debut album, "Antarayaami – Knower of All Hearts". She released her second album "Anubhav" in 2018. You can find her interviews on a number of podcasts, online courses, and documentary films on Bhakti Yoga, kirtan, and chanting the Hanuman Chalisa. Nina regularly leads retreats, kirtan, and chanting of the Hanuman Chalisa, in her hometown of Brooklyn, New York and beyond. When Nina met Lama Tsultrim she felt immediately drawn to the stories of the wisdom women in the Tibetan tradition and the Five Dakini Wisdom mandala practice. Tara Mandala is one of her most favorite sacred lands ever visited, reverberating with beauty and depth of practice. For more information visit NinaRaoChant.com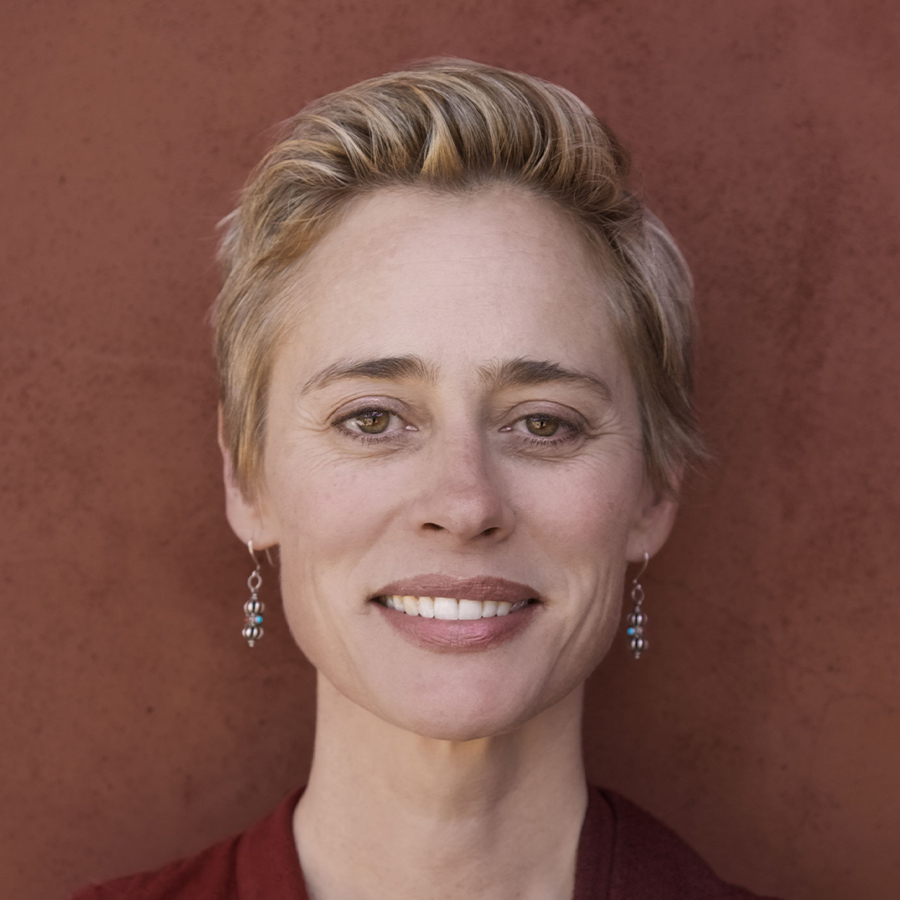 Dorje Lopön Chandra Easton
Dorje Lopön Chandra Easton, Buddhist teacher and translator, is the lead teacher and assistant spiritual director for Tara Mandala Retreat Center in Colorado. She studied Buddhism and Tibetan language at the Library of Tibetan Works & Archives in Dharamsala, India, founded by H.H. Dalai Lama. She later received her degree from UCSB's religious studies department at which time she co-translated Sublime Dharma, A Compilation of Two Texts on the Great Perfection, published by Vimala Publishing, 2012. From the very beginning of her Buddhist studies, Lopön Chandra recognized the profound need to bring forth the voice of the sacred feminine in Buddhist theory and practice. Due to this, in 1999 during her first pregnancy, she met and then later began to study with Lama Tsultrim Allione, pioneering female Buddhist teacher, national best selling author, and founder of Tara Mandala Retreat Center. She serves on the Tara Mandala Board of Trustees, develops programs and curricula for Tara Mandala, as well as teaches nationally and internationally. In September of 2015, during the final day of the White Dakini Drubchen, Dorje Lopön Chandra was enthroned as the Dorje Lopön (Vajra Teacher) of Tara Mandala under Lama Tsultrim Allione and given the name Lopön Yeshe Dawa Zangmo by H.E. Gochen Tulku Sang-ngag Rinpoche who presided over the ceremony with Lama Tsultrim. She has had the good fortune to study with many Tibetan and Western Buddhist teachers such as H.H. Dalai Lama, H.H. Karmapa, Lama Tsultrim Allione, Tulku Sang-ngag Rinpoche, B. Alan Wallace, Gyatrul Rinpoche, Jennifer Welwood, A.dzom Paylo Rinpoche, and Lama Pema Dorje. Lopön Chandra is currently on the Tara Mandala Bay Area coordinating committee, through which she teaches and organizes events in the San Francisco Bay Area. She lives in Berkeley, CA, with her family. Visit www.shunyatayoga.com or www.taramandala.org for more info.