Dreaming 2023: Annual New Year's Dharma, Yoga, Kirtan & Astrology Celebration
With Robert A. F. Thurman, Michelle Loew, Krishna Das, Nina Rao, Alexander Mallon, Alberto Villoldo Ph.D, Marcela Lobos, Sharon Salzberg, Andrew Holecek, Jai Dev Singh
December 27-January 1, 2023
Celebrate the New Year with friends of Tibet House US | Menla, a 15 year tradition! This New Year's marks the first time since the pandemic began when our community will gather in person again to ring in the new year in the magic garden secret valley of the Medicine Buddha, Menla. Party, practice, and pray with us across five days of teachings, yoga, astrology, devotional chanting and more. Join us in letting go of constricting habit-patterns and setting meaningful and expansive intentions for the coming year, all while having much needed fun together!
Master astrologer and astronomer Alexander Mallon will kick off the retreat with his "astrological forecast" for 2023, shedding light on cosmic patterns we can expect in the near future as individuals, as a nation, and as a world. Alexander will also offer expert astrological consultations throughout the program and a group chart reading session that will amaze all but the most hardened skeptics.
Michele Loew will lead morning Vajrayoga practice sessions and an evening Yoga Nidra, and interesting and inspiring talks will be offered by our dear friends, Sharon Salzberg, Alberto Villoldo, Marcela Lobos, Andrew Holecek, Krishna Das, Jai Dev Singh, and Tibet House US President Bob Thurman. Nina Rao will join KD for a special kirtan on the evening of the 29th, and she will also be chanting prayers to the Goddess and Tara and Hanuman Chalisas. KD and Bob will team up for a very fun session on Hanuman and the Monkey Mind, regaling us with stories and insights, and New Year's eve will feature a group sound bath before a late night meditation session led by Jai Dev.
Together we will revitalize ourselves to deal joyfully and successfully with the challenges of these pivotal times.
Open to all levels of experience. We encourage you to register early as space is limited.
To join the in-person gathering instead of this online option, please visit: www.menla.org.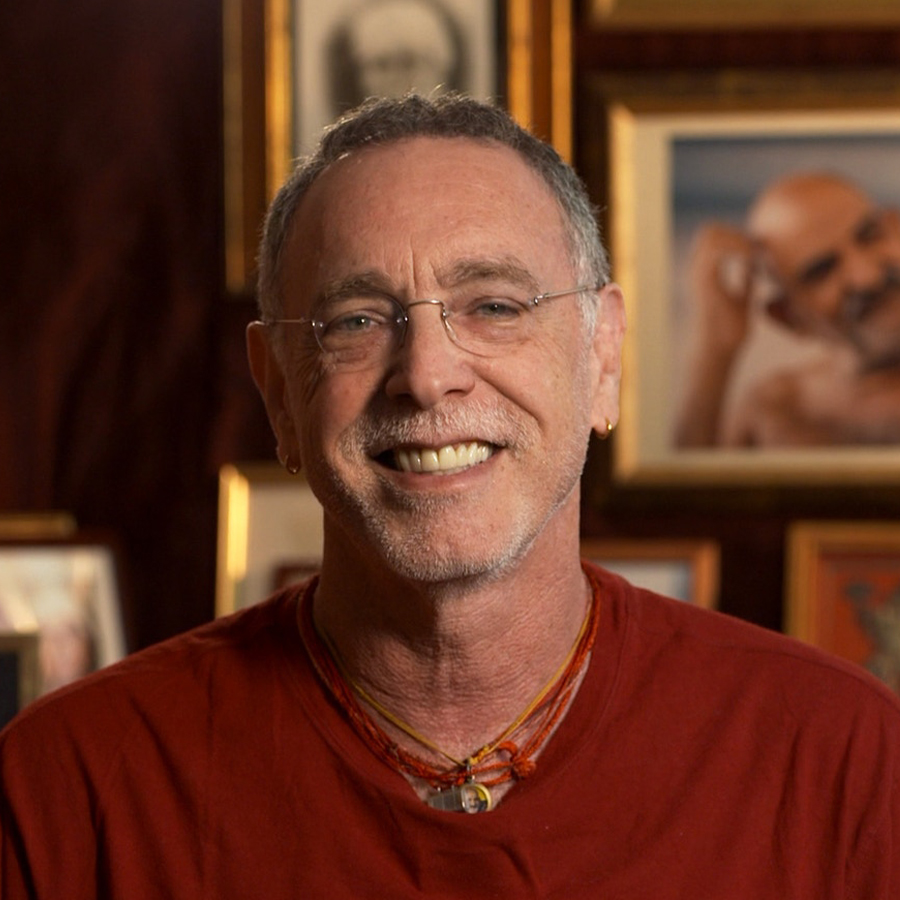 Krishna Das is a Grammy-nominated chant artist and has sung with people all around the world for over 35 years. His music offers the practice of chanting mantras– mostly in the Indian tradition, with some Buddhist and Gospel infusions. By sharing his life experiences on the path in his book Chants of a Lifetime, and workshops with people around the world, participants have found a way to integrate spiritual practices in their lives in a better way with some peace of mind. In 2018, Krishna Das released his 16th album "Peace of my Heart." Learn more at www.krishnadas.com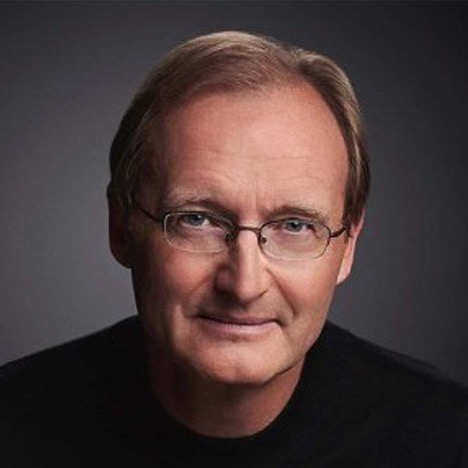 Andrew Holecek
Andrew Holecek has completed the traditional three-year Buddhist meditation retreat and offers seminars internationally on meditation, dream yoga, and the art of dying. He is the author of many books, including Preparing to Die: Practical Advice and Spiritual Wisdom From the Tibetan Buddhist Tradition, and Dream Yoga: Illuminating Your Life Through Lucid Dreaming and the Tibetan Yogas of Sleep. His work has appeared in Parabola, Lion's Roar, Tricycle, Utne Reader, Buddhadharma, Light of Consciousness, and many other periodicals. Andrew's work joins the knowledge of the West with the wisdom of the East in providing a full-spectrum approach to help us realize our human potential. He holds degrees in classical music, biology, and a doctorate in dental surgery. Andrew lives in Boulder, Colorado. See andrewholecek.com for more information.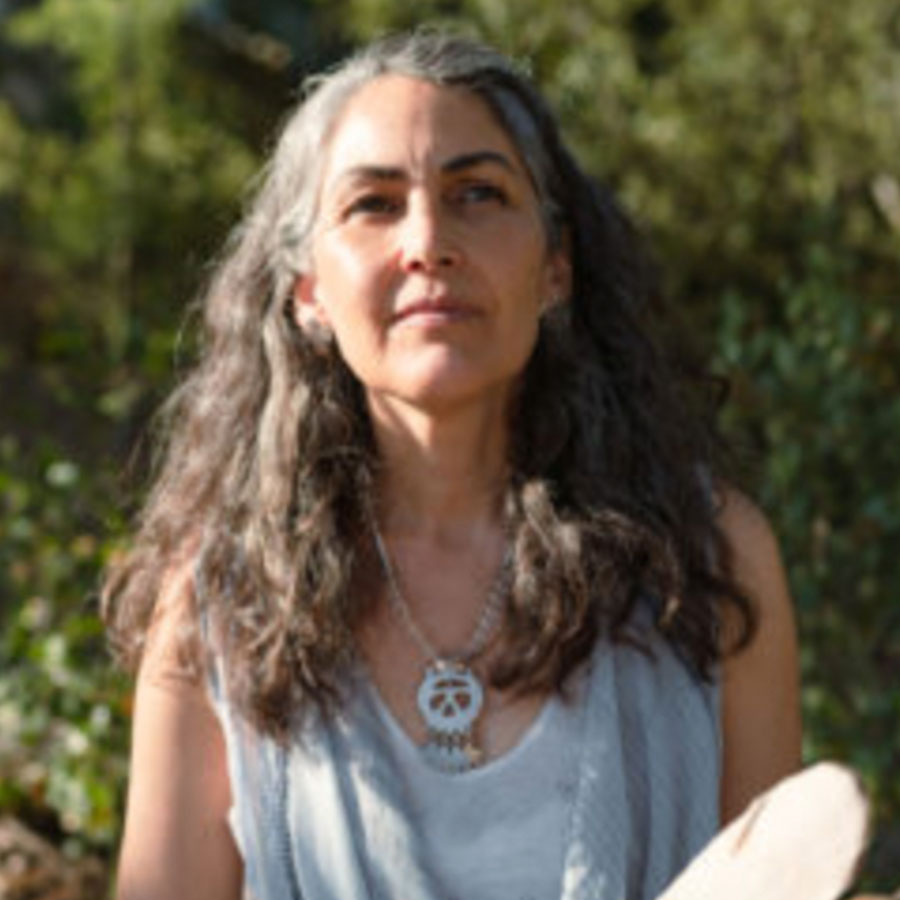 Marcela Lobos
Marcela Lobos has been extensively initiated in the healing and spiritual traditions of the Amazon and the Andes. She was born and raised in Chile where she leads expeditions, working with women shamans that belong to a matriarchal society that still holds the wisdom and passion of Mother Earth. Marcela is senior teacher at the Four Winds Society and is married to its founder, Dr. Alberto Villoldo. Together they travel throughout the United States and Europe teaching the wisdom of the Medicine Wheel. Also, they host programs in the mountains of Chile at their own retreat center Los Lobos Sanctuary. Marcela directs the school "Los Cuatro Caminos" in Latin America which they both founded to share the same knowledge in Spanish. She is passionate about taking women through "rites of passage" which allow them to find their power, grace, and wisdom.

Michele Loew
Michele Loew is an international yoga teacher and the founder and director of The Yoga Space in Portland, Oregon. She is known as a teacher's teacher and is respected for her 200 Hr. & 500 Hr. Yoga Schools and her ability to combine Western knowledge of the body (anatomy & physiology and modern kinesiology techniques) with the Eastern tradition of yoga. She has practiced and taught Hatha & Vinyasa yoga since 1998, having studied extensively in the Iyengar and Ashtanga traditions as well as the Sri Vidya lineage & since 2014, the Kalachakra Yogas. She is known for her keen observation skills and her ability to guide students toward aligning the physical and energetic body through the use of expert hands-on assists and intelligent verbal cues. She brings to her teaching a warm and engaging style that reflects her own internal understanding of the practice. Michele is an avid student of Eastern & Western Philosophy and continues to study with her principal yoga teacher Richard Freeman with whom she has practiced with since 2000. She has been Richard's assistant in his teacher trainings and workshops and has a close understanding of his brilliant middle path teaching. She practices Tibetan Buddhist yogas and has received initiation from a number of Tibetan teachers, including several Kalachakra initiations with HH The Dalai Lama. She practices Vajrayana as guided by her beloved teacher in Buddhist inner science, Dr. Robert Thurman. Michele teaches regular classes and trainings in Portland, as well as retreats and workshops internationally. For more information on Michele please also visit www.theyogaspace.com and follow her on instagram @micheleloew Please feel free to email Michele with any questions or to let her know about former injuries or modifications you might be working with in your practice. [email protected]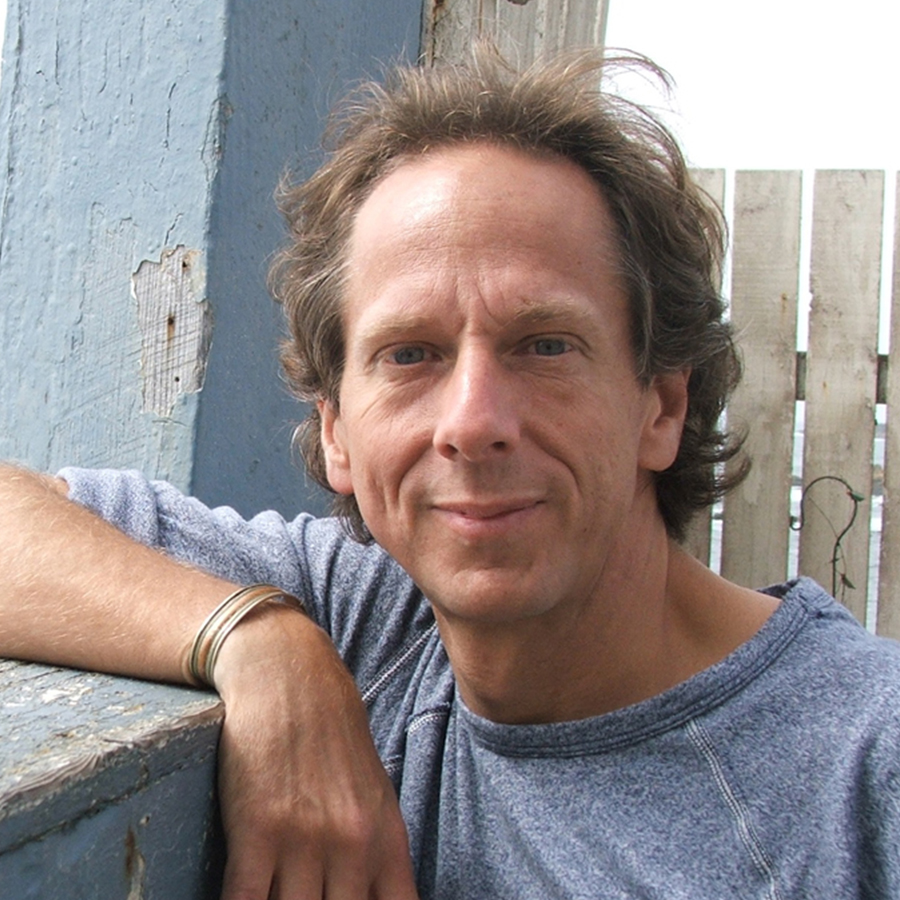 Alexander Mallon
A celebrated astrologer and intuitive, Alexander Mallon has practiced for over 45 years, sharing his gifts with clientele spanning the globe, from NY to New Zealand. Alexander has been an avid telescope builder and amateur astronomer for nearly 50 years as well and incorporates his intimate knowledge of the sky and natural cycles into his professional consulting and coaching career. Discovering his calling very early in life, Alexander began his work professionally with private clients including corporate leaders, political figures, entrepreneurs, physicians, lawyers, artists and actors. Over the years he has been featured on numerous radio and television programs, and for 5 years, had his own call-in live TV program "New Planet" which aired in Manhattan and the San Francisco Bay area. Alexander holds a Certificate of Astrological Study from the Astrological Research Center of New York, and holds a degree in Art Therapy from Long Island University School of Visual and Performing Arts. He has also received training in Body Centered Gestalt Therapy at the Hartford Family Institute in Hartford, CT. Known for his compassionate style and also his direct laser-like insight, Alexander provides Consulting, Coaching and Counseling services for individuals, couples, and corporations. As an avid amateur astronomer and sky observer, Alexander also conducts classes and "experientials" in astronomy and sky lore at his private observatory in Charleston, SC.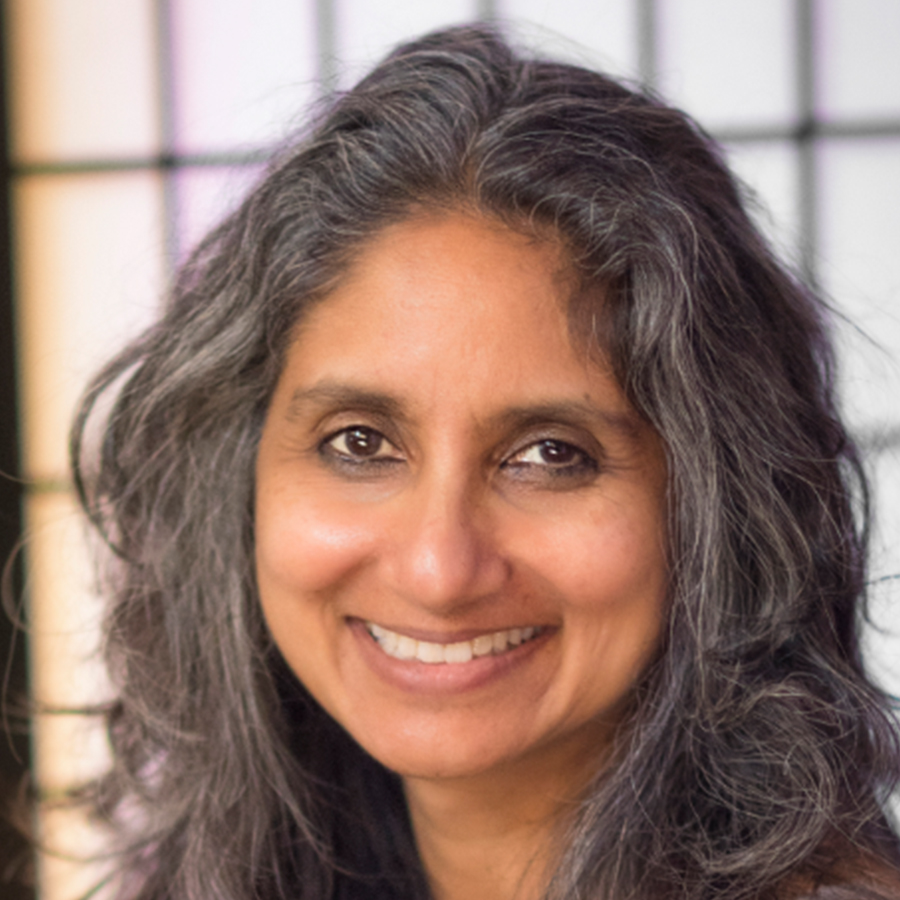 Nina Rao
Nina Rao learned traditional chants (bhajans) from her grandfather in a village in south India when she nine years old. The chants quietly stayed with her until she rediscovered chanting with Krishna Das in New York in 1996. For many years Nina has been Krishna Das' business manager and assistant, often touring with him playing cymbals and singing. In 2007, she recorded the track 'Nina Chalisa' on Krishna Das' CD; Flow of Grace " and in January 2013, she released her debut album ;Antarayaami - Knower of All Hearts" and her 2018 release, "Anubhav." Nina regularly leads kirtan, chanting of the Hanuman Chalisa, and sings for yoga classes in her hometown of Brooklyn, NY and beyond. Learn more at www.ninaraochant.com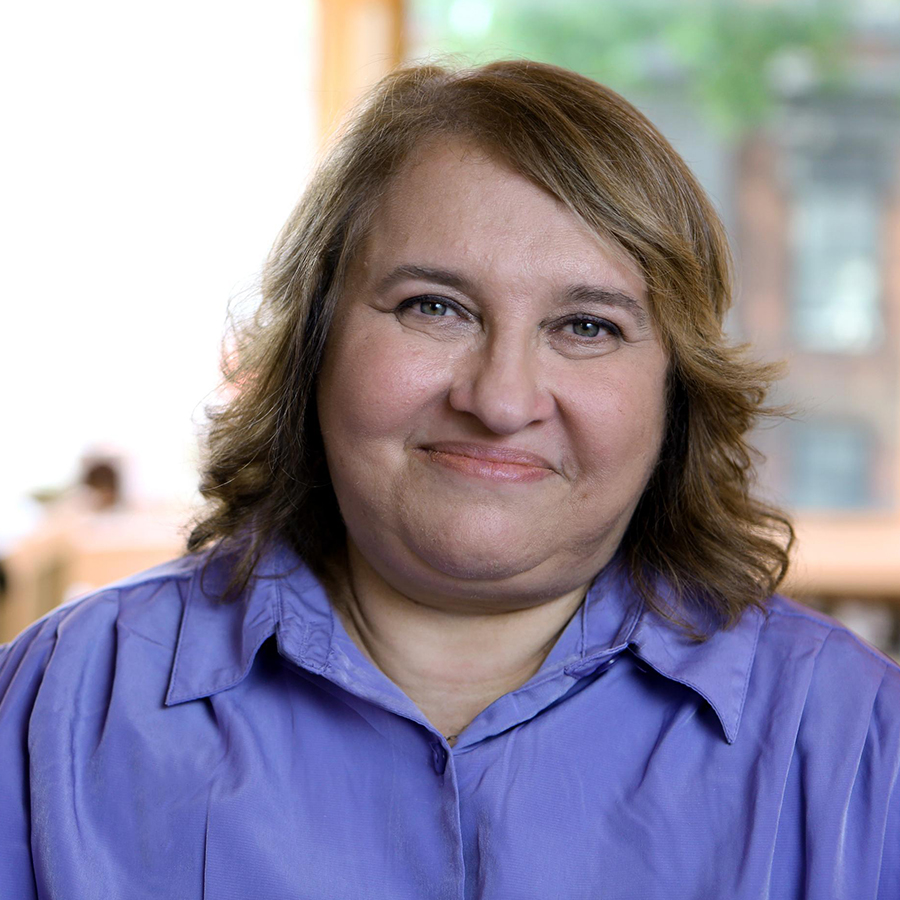 Sharon Salzberg
Sharon Salzberg is a central figure in the field of meditation, a world-renowned teacher and New York Times bestselling author. She has played a crucial role in bringing meditation and mindfulness practices to the West and into mainstream culture since 1974, when she first began teaching.
She is the co-founder of the Insight Meditation Society in Barre, MA and the author of ten books including NY Times bestseller, Real Happiness, her seminal work, Loving Kindness and her most release by Flatiron Books, Real Love: The Art of Mindful Connection.
Renowned for her down-to-earth teaching style, Sharon offers a secular, modern approach to Buddhist teachings, making them instantly accessible. She is a regular columnist for On Being, a contributor to Huffington Post, and the host of her own podcast on The Be Here Now Network: The Metta Hour.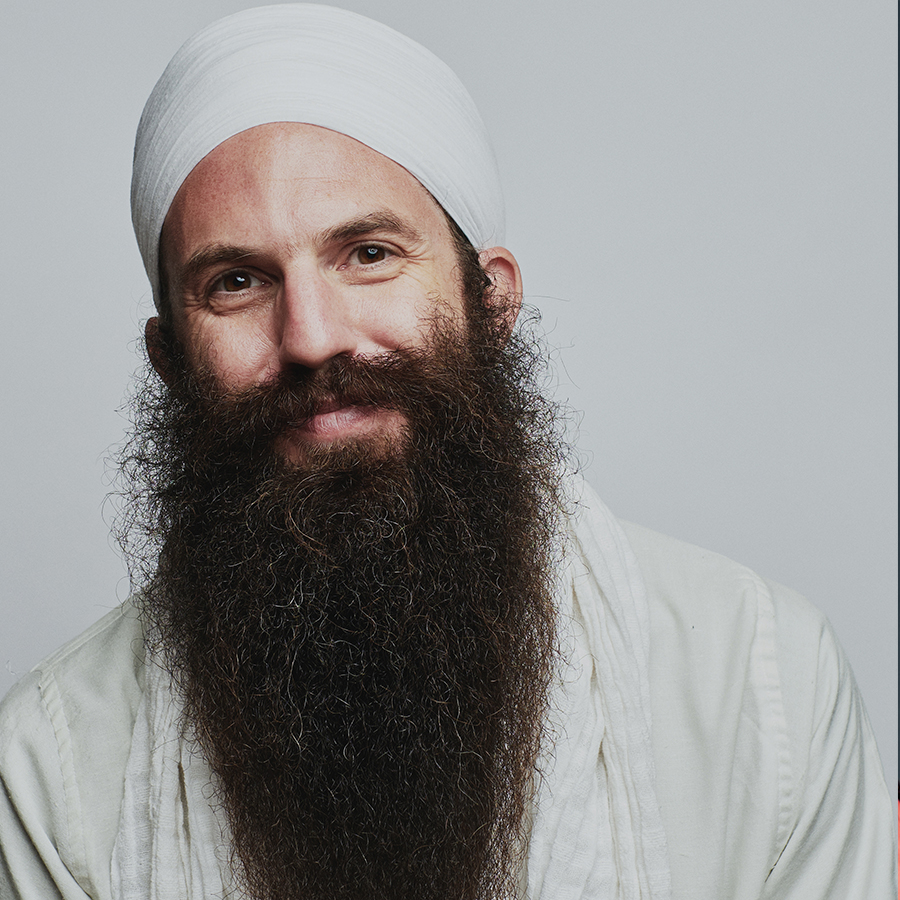 Jai Dev Singh
Jai Dev Singh is a yogi and internationally renowned teacher of Kundalini Yoga and Ayurveda. He is the founder and principal teacher of the Life-Force Academy—a global community for yogic teachings and practices with thousands of students in over 60 countries around the world, and the author of numerous courses on Kundalini Yoga and Ayurveda.
Jai Dev is a Clinical Ayurvedic Specialist and served as the Clinical Director at the California College of Ayurveda, as well as the director of the college's Pancha Karma Center and Ayurvedic Spa.
Jai Dev is emerging as a preeminent voice in the yoga world. He travels all over the world sharing the ancient yogic teachings in a uniquely accessible way that is relevant to our times. He lives in northern California with his wife, Simrit Kaur, and their son.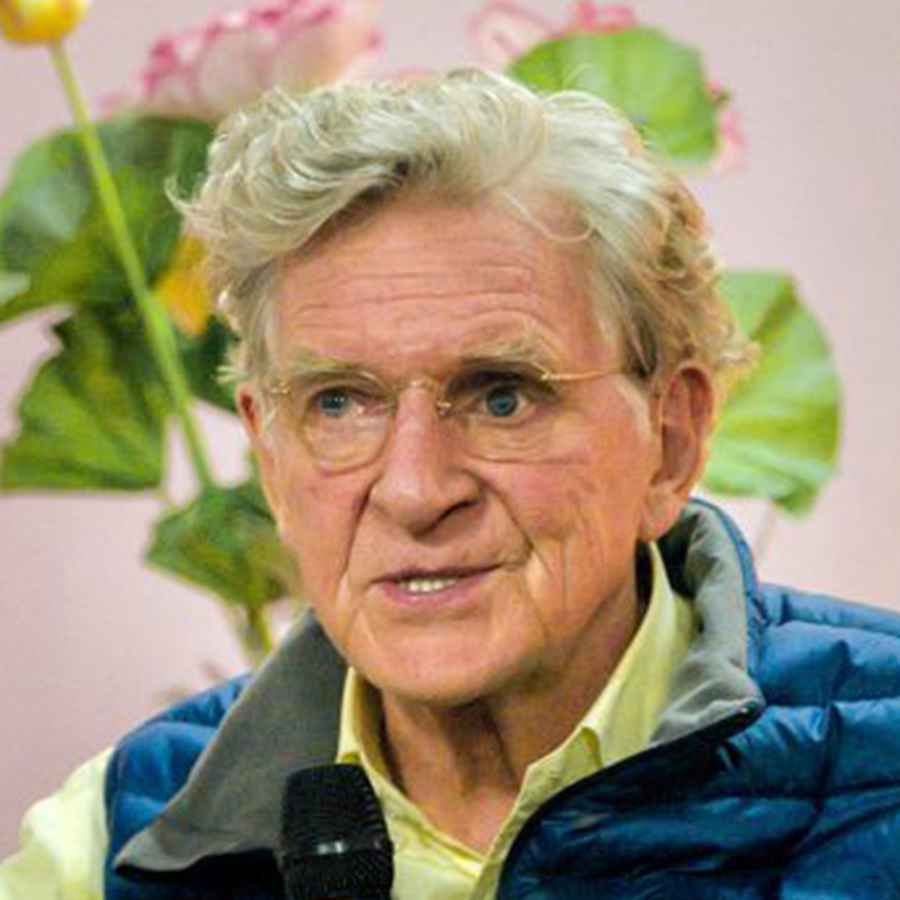 Robert A.F. Thurman
Robert Thurman is Professor of Indo-Tibetan Buddhist Studies at Columbia University as well as Co-Founder and President of Tibet House US/Menla in service of HH Dalai Lama & the people of Tibet. A close friend of the Dalai Lama's for over 50 years, he is a leading world-wide lecturer on Tibetan Buddhism, passionate activist for the plight of the Tibetan people, skilled translator of Buddhist texts, and inspiring writer of popular Buddhist books. His most recent book is the 300 page graphic novel, Man of Peace: the Illustrated Life Story of the Dalai Lama of Tibet.
In partnership with Nena Thurman and dedicated contributors, he now focuses on making Tibet House US and its Menla Retreat & Spa a global center for the promotion, study and practice of Tibetan Buddhist healing arts and sciences of body, mind, and spirit, dedicated as a complement to the vast life work of its patron, His Holiness the Dalai Lama.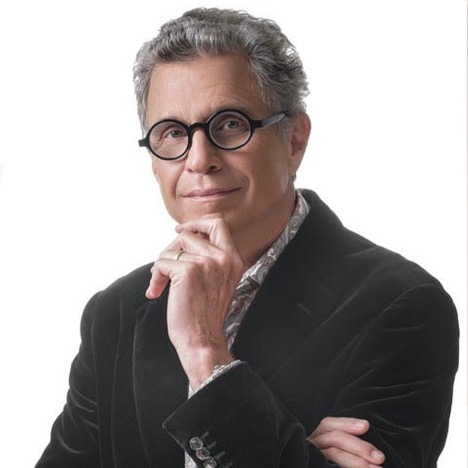 Alberto Villoldo, Ph.D
Alberto Villoldo is a psychologist and medical anthropologist who has studied the shamanic healing practices of the Amazon and Andes for over 30 years. At San Francisco State University, he directed the Biological Self-Regulation Laboratory to study how the mind creates psychosomatic health and disease. One day in his laboratory, Alberto realized that his research had to get bigger instead of smaller, that he was looking out of the wrong end of the microscope. He needed to find a system larger than the neural networks of the brain. Many others were already studying the hardware – Alberto wanted to learn to program the mind to create psychosomatic health. Alberto closed his lab and traveled to the Amazon – determined to learn from researchers whose vision had not been confined to the lens of a microscope, from people whose body of knowledge encompassed more than the measurable, material world that he had been taught was the only reality. For more than 20 years, he trained with the jungle medicine people. In healing his own soul, Alberto walked the path of the wounded healer and learned to transform old pain, grief, anger and shame to sources of strength and compassion. He is the founder of the Four Winds Society, an organization dedicated to connecting ancient shamanic traditions with modern medicine and psychology. He is the author of more than 20 bestselling books and an international fellow of The Explorers Club.

Tibet House US Menla Online Courses
Study with World-Class Teachers,
Expand your Awareness | Heal Mind & Body
Check your inbox to confirm your subscription