Medicine Buddha Anywhere: Tibetan Medicine on Sugar, Sweets, Diet & Diabetes


An Online Conversation on diet in partnership with Medicine Buddha App with Menpa Dr. Rinzin Sangmo - Tuesday, November 8th, 2022 | 7 PM ET | Live with Re-Plays
Join Menpa Dr. Rinzin Sangmo and Tenzin Metok from Medicine Buddha App and the Tibet House US | Menla community for an online introduction to Tibetan Medicine and live digital discussion on diet using the complimentary/integrative perspectives and remedies found in Traditional Tibetan Medicine and Healing Sciences.
Medicine Buddha Anywhere: Tibetan Medicine In The Digital Age is a monthly series Co-Hosted by Tibet House US | Menla & The Medicine Buddha App presenting the work, ideas and projects from the leading hearts and minds of the Tibetan Medicine community working around the globe.
Tibetan Medicine, or Sowa Rigpa (གསོ་བ་རིག་པ) is a unique 2,500-year-old system of integrative medicine that uses predictive diagnostics and targeted prevention to personalize a holistic healing system for patients.
Hosted on Zoom and simulcast on YouTube these monthly gatherings are open to all those interested in Holistic Healing, Sowa Rigpa, the Buddhist Inner and Outer Sciences and are looking to learn more about Tibetan Medicine's approach to healthy living, mental health and overall well being.
In this evening discussion we will explore:
How Tibet and Sowa Rigpa are connected and central to their each other's unique cultural identity

What Sowa Riga: Traditional Tibetan Medicine is and how it is practiced today

Major signs and symptoms of conditions of Diabetes

How Tibetan Medicine doctors diagnose and treat these common conditions

Preventative Measures suggested by Tibetan Medicine doctors

Self-Care and Self-Regulation as part of the Wellness Mindset

Deep Dive on Low Sugar Diets and Living with Diabetes

Afternoon will conclude with a Q&A with Tibetan Medicine doctor Menpa Dr. Rinzin Sangmo moderated by Tenzin Metok.
This online event will be simulcasted live on YouTube with re-plays and bonus materials provided via Teachable.com. All Proceeds Help Support the Medicine Buddha App & Tibet House US | Menla.
Live Online Talk and Q & A with Access to Replays
Includes Access to Past Sessions
Menpa Dr. Rinzin Sangmo

Menpa (Dr.) Rigzin Sangmo completed her Tibetan Medicine degree from the prestigious Tibetan Medical and Astro Science Institute (Men-Tsee-Khang) based in Dharmsala, India in 2002 and has over 20 years of clinical experience working with international patients. Her area of specialism is Diabetes, Irritable Bowel Syndrome (IBS) and Fatty Liver issues.  
Menpa (Dr.) Rigzin Sangmo has been working in the Research and Development Department of Men-Tsee-Khang since 2004 and currently serves as the Head of Research and Development and on the High Level Medical Council (senior management of the Institute).
She is also the Editor of sman rtsis Journal, an English language based official publication of Men-Tsee-Khang. Menpa (Dr.) Rigzin Sangmo regulatory participates in international conferences and publishes research articles in international journals to promote Tibetan Medicine with research methodology and clinical trials to promote a Tibetan Medicine globally.

To learn more, please visit: www.medicinebuddha.app.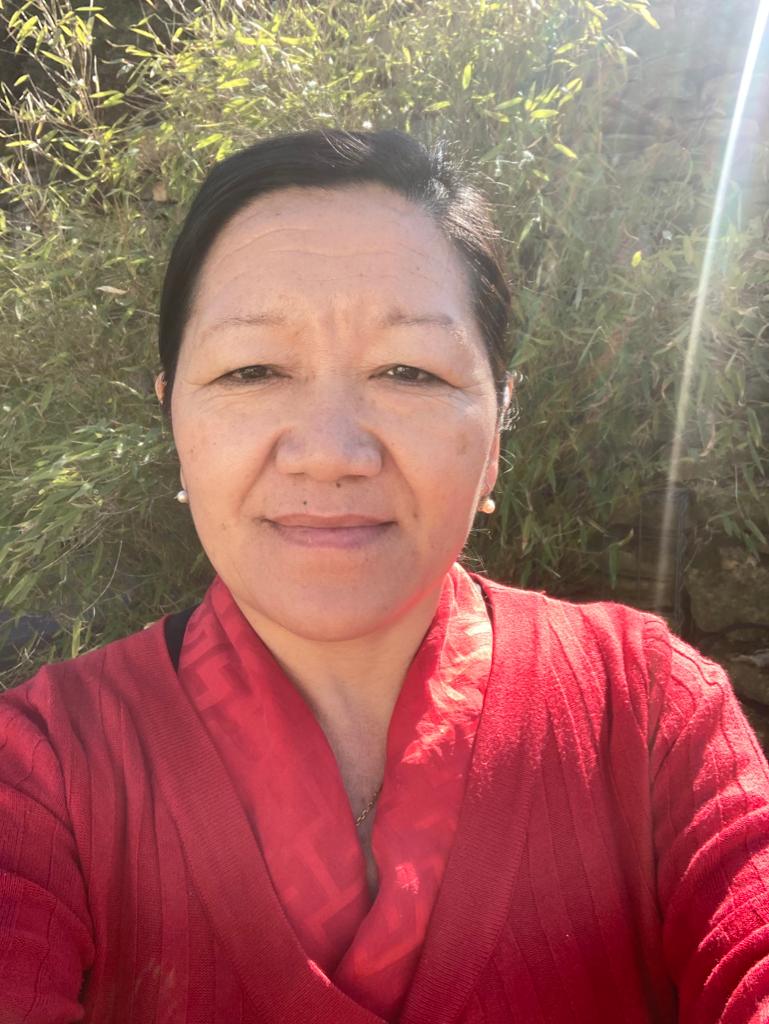 About the Medicine Buddha App


Through a THUS | Menla's sponsorship, this app will allow you to make donations to directly sponsor the medical training of aspiring Tibetan doctors at the Men-Tsee-Khang in India!
Men-Tsee-Khang is the largest and oldest Tibetan Medical & Astro-science Institute, established in Tibet by HH the XIII Dalai Lama in 1916 and re-established by the XIV Dalai Lama in India in 1961.
To educate each doctor it costs $5000, plus $500 in administrative and other fees. When you choose to use the Medicine Buddha app you are supporting a 100% Tibetan employed team and helping to expand the influence and reach of Tibetan culture internationally.
To learn more and to download the Medicine Buddha Ap, please visit: www.medicinebuddha.app
Tibetan Medicine on Sugar, Sweets, Diet & Diabetes

Available in days

days after you enroll

Tuesday, November 8th, 2022 | 7 PM ET
Available in days

days after you enroll

Bonus Materials
Available in days

days after you enroll

Thank You Gift & Online Feedback
Every dollar lends crucial support to Tibet House US | Menla during these dynamic times. All are welcome to join.
We encourage those who are financially comfortable to contribute above the class fees to support scholarships specifically and Tibet House US | Menla generally.
To apply for scholarship assistance please visit: www.menla.org or email us at [email protected]
Sarvamangalam! May All Beings Be Well!
Tibet House US Menla Online Courses
Study with World-Class Teachers,
Expand your Awareness | Heal Mind & Body