Nearly every culture throughout history has used naturally occurring psychoactive compounds for spiritual exploration, and entheogenic experiences have scientifically documented long-term benefits, including greater satisfaction with life, improved social relationships, and a deeper connection with nature. Psychedelics allow us a temporary glimpse beyond the curtain of our ordinary perceptions, allowing for transpersonal changes in perspective and helping to clarify what is really important. 
Through this conference we will strengthen our connection to the sacred by deepening our understanding of the ancient relationship between the intelligence of plant medicines and indigenous spiritualities around the world, exploring the overlap between psychedelic experiences, altered states, spiritual self-transcendence, and near-death experiences. 
The altered states of consciousness that psychedelics evoke have been described similarly to those accompanying (conscious) death processes. In studying death and dying, we lift the veils of the material world and enter immaterial realms, uncovering the long-held wisdom carried by indigenous peoples throughout the ages. The only 'real' death is never knowing who you really are, never understanding your 'true' self. When you have a higher sense of self, this can never die. 
Arriving at the central inquiry "where do we go from here?", we look to the ancient wisdom keepers and Mother Nature herself to illuminate our collective path forward. We offer this deep dive with renowned teachers from around the world to lead us in a transmission of love and deep wisdom, bringing clarity around what is of true value in this time of great change.
"Through all of history, mankind has ingested psychedelic substances. Those substances exist to put you in touch with spirits beyond yourself, with the creator, with the creative impulse of the planet."
- Ray Manzarek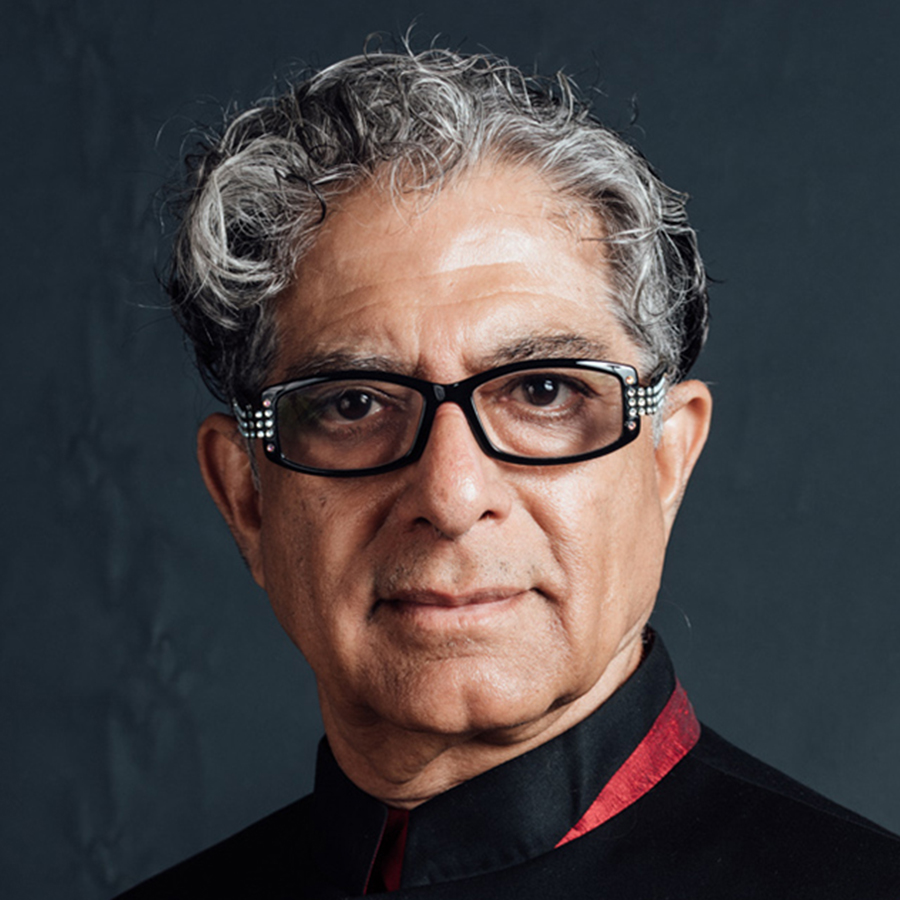 Deepak Chopra
DEEPAK CHOPRA™ MD, FACP, founder of The Chopra Foundation, a non-profit entity for research on well-being and humanitarianism, and Chopra Global, a modern-day health company at the intersection of science and spirituality, is a world-renowned pioneer in integrative medicine and personal transformation.  Chopra is a Clinical Professor of Family Medicine and Public Health at the University of California, San Diego and serves as a senior scientist with Gallup Organization. He is the author of over 90 books translated into over forty-three languages, including numerous New York Times bestsellers. His 90th book and national bestseller, Metahuman: Unleashing Your Infinite Potential (Harmony Books), unlocks the secrets to moving beyond our present limitations to access a field of infinite possibilities.  For the last thirty years, Chopra has been at the forefront of the meditation revolution and his latest book,  Total Meditation (Harmony Books, September 22, 2020) helps to achieve new dimensions of stress-free living and joyful living.  TIME magazine has described Dr. Chopra as "one of the top 100 heroes and icons of the century."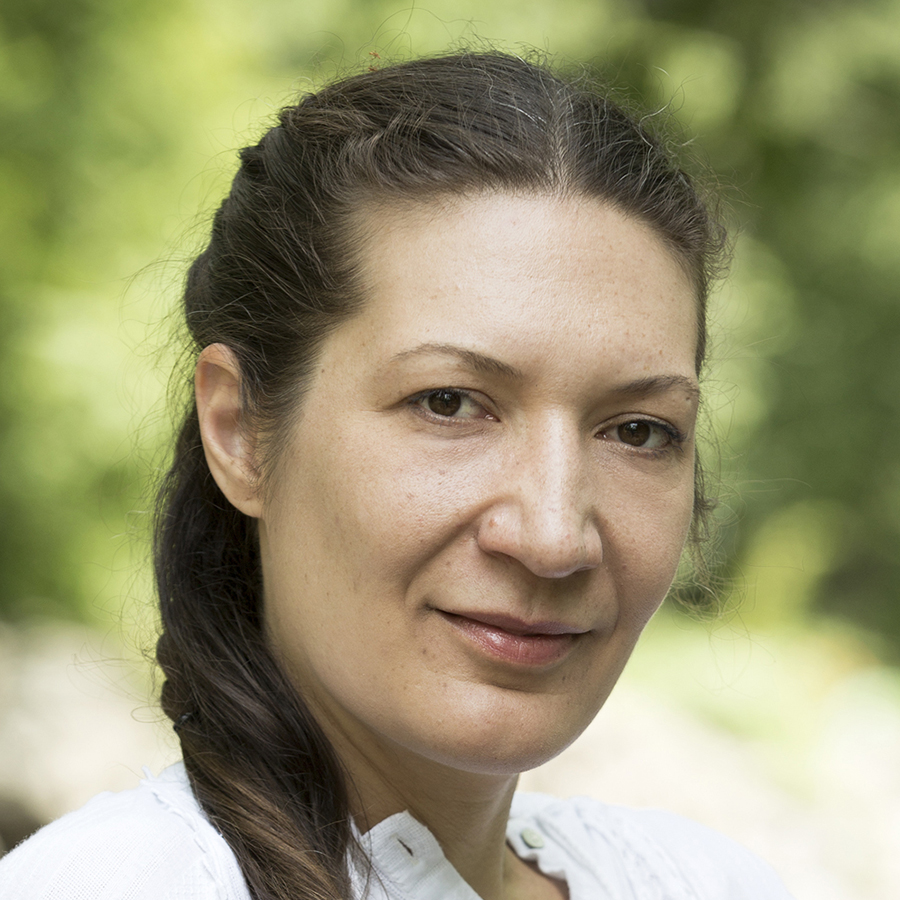 Dr. Elizabeth Nielson
Dr. Elizabeth Nielson is a co-founder of Fluence and a psychologist with a focus on developing psychedelic medicines as empirically supported treatments for PTSD, substance use problems, and mood disorders. Dr. Nielson is a therapist on FDA approved clinical trials of psilocybin-assisted treatment of alcohol use disorder, MDMA-assisted treatment PTSD, and psilocybin-assisted treatment of treatment resistant depression. Through Fluence, she provides continuing education and training programs for therapists who wish to engage in integration of psychedelic experiences in clinical settings. Her program of research includes qualitative and mixed-methods projects designed to further understand the phenomenology and mechanisms of change in psychedelic-assisted therapy, including the experiences of trial participants and of the therapists themselves. Having completed an NIH postdoctoral fellowship at NYU, she has published and presented on topics of psychedelic therapist training, therapists' personal experience with psychedelics, and including psychedelic integration in group and individual psychotherapy.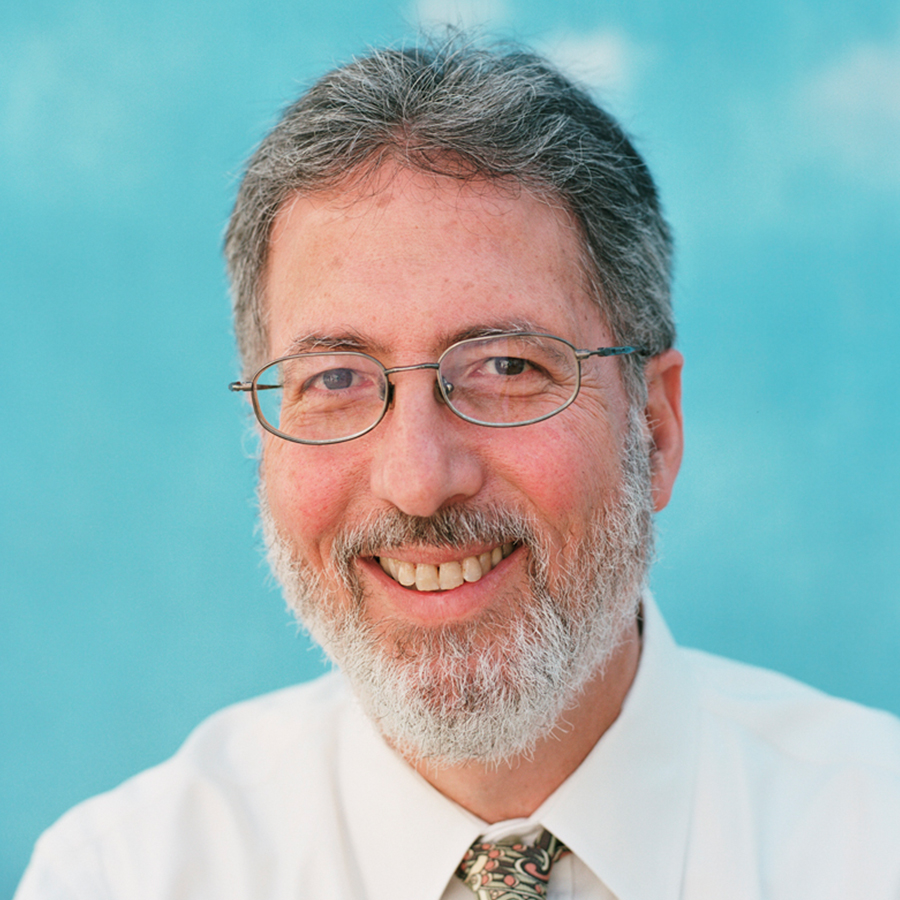 Charles S. Grob, MD
Charles S. Grob, M.D. is Professor of Psychiatry and Pediatrics at the UCLA School of Medicine and the Director of the Division of Child and Adolescent Psychiatry at the Harbor-UCLA Medical Center. He previously held faculty positions at the Johns Hopkins School of Medicine and the University of California at Irvine.  He has conducted approved clinical research with psychedelics since the early 1990s. From 2004-2008 he was the Principal Investigator of the first study in several decades to examine the use of a psychedelic treatment model for patients with advanced-cancer anxiety. He has also conducted research into the range of effects of MDMA, in both normal volunteers and in a selected subject population of adult autistics with severe social anxiety. And, he has conducted a series of ayahuasca research studies in Brazil. Over the last thirty years Dr. Grob has published numerous articles on psychedelics in the medical and psychiatric literatures and he is the editor of Hallucinogens: A Reader (Putnam/Tarcher, 2002), co-editor (with Roger Walsh) of Higher Wisdom: Eminent Elders Explore the Continuing Impact of Psychedelics (SUNY Press, 2005) and co-editor (with James Grigsby) of the forthcoming Handbook of Medical Hallucinogens (Guilford Press, 2020). He is a founding board member of the Heffter Research Institute.
Check out Dr. Grob's latest work: Handbook of Medical Hallucinogens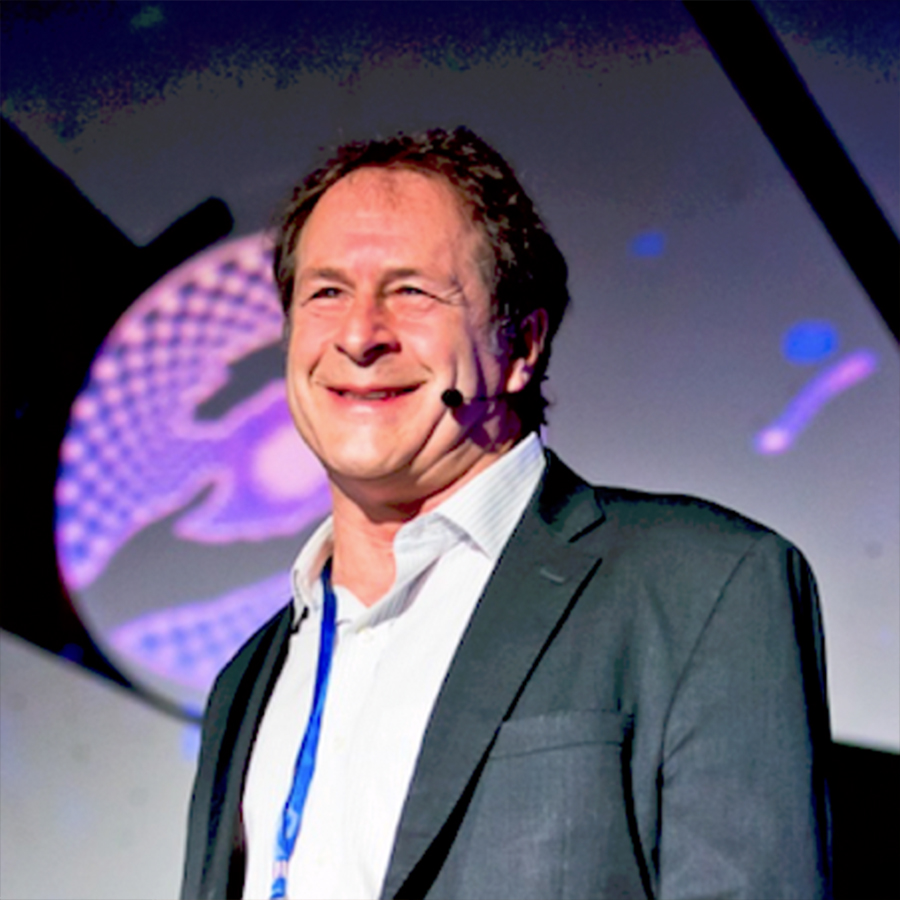 Rick Doblin
Rick Doblin, Ph.D., is the founder and executive director of the Multidisciplinary Association for Psychedelic Studies (MAPS). He received his doctorate in Public Policy from Harvard's Kennedy School of Government, where he wrote his dissertation on the regulation of the medical uses of psychedelics and marijuana and his Master's thesis on a survey of oncologists about smoked marijuana vs. the oral THC pill in nausea control for cancer patients. His undergraduate thesis at New College of Florida was a 25-year follow-up to the classic Good Friday Experiment, which evaluated the potential of psychedelic drugs to catalyze religious experiences. He also conducted a thirty-four year follow-up study to Timothy Leary's Concord Prison Experiment. Rick studied with Dr. Stanislav Grof and was among the first to be certified as a Holotropic Breathwork practitioner. His professional goal is to help develop legal contexts for the beneficial uses of psychedelics and marijuana, primarily as prescription medicines but also for personal growth for otherwise healthy people, and eventually to become a legally licensed psychedelic therapist. He founded MAPS in 1986, and currently resides in Boston with his wife, dog, and empty rooms from three children, one of whom is in college and two have graduated.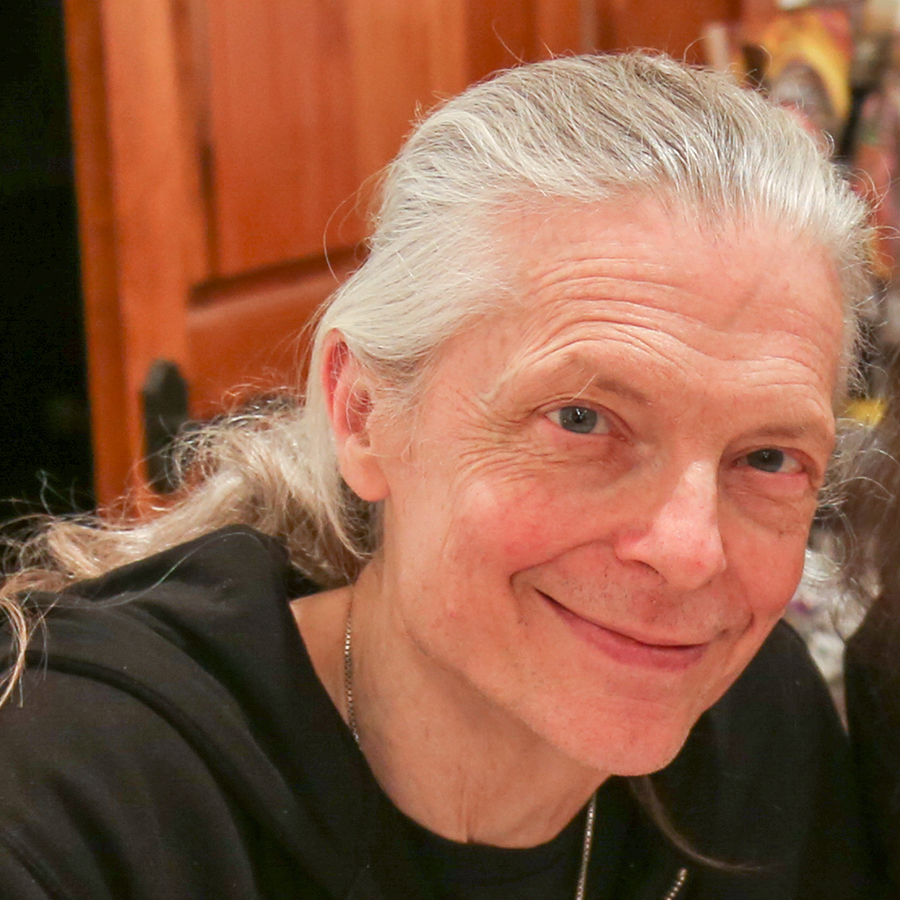 Alex Grey
The mystic paintings of Alex Grey articulate realms of psychedelic visionary consciousness, revealing interwoven energies of body and soul, love and spirit, illuminating the anatomical core of each being. Alex's visual meditations on the nature of life and consciousness, the subject of his art, have reached millions through his five books including three monographs, the exhibition and extensive reproduction of his artwork, speaking appearances including a popular TED talk, stage sets for major rock bands, video animation, and Grammy award winning album art.
AG links:
https://www.alexgrey.com
https://www.instagram.com/alexgreycosm
https://www.facebook.com/alexgreycosm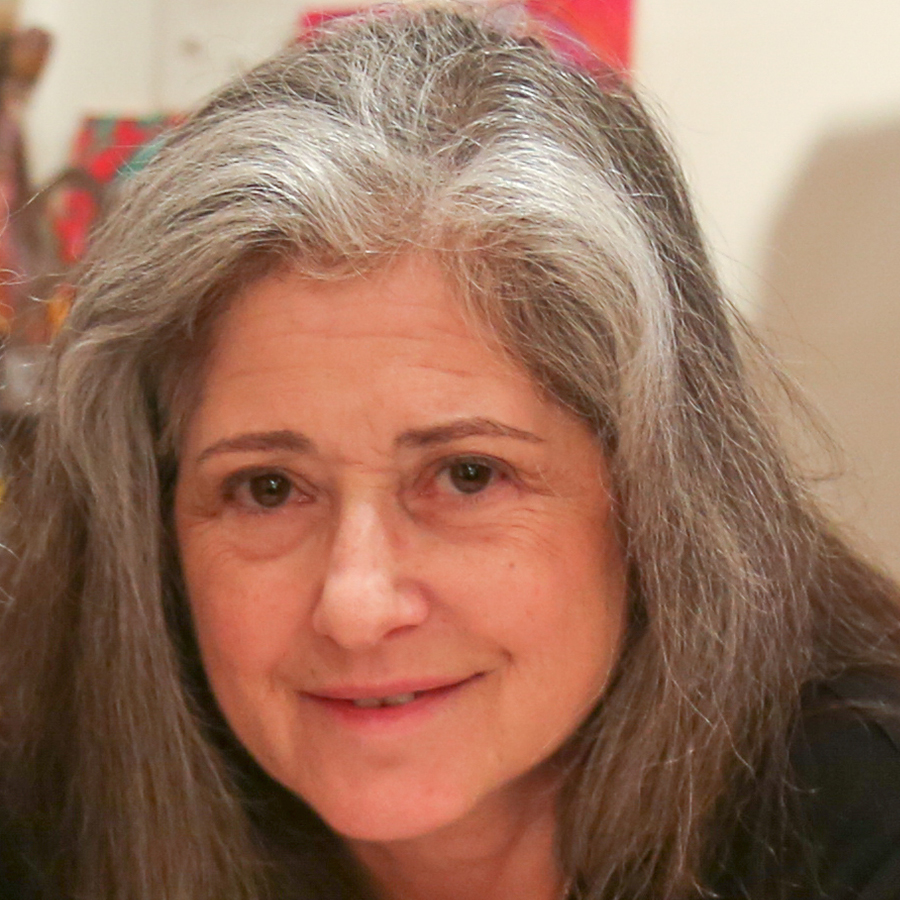 Allyson Grey
Allyson Grey is a painter, social sculptor, Alex's creative and life partner since meeting in art school in 1975. Chaos, Order and Secret Writing comprise the essentialized world view portrayed in Allyson's paintings. Chaos represents the material world, Order, the interconnected realm of energy and light and Secret Writing articulates the mystic realm of creative expression. MFA, Tufts University. Allyson has long been an art educator, event organizer and a muse to artists worldwide. 
ARG Links:
https://www.allysongrey.com
https://www.instagram.com/allysongreycosm
https://www.facebook.com/allysongreycosm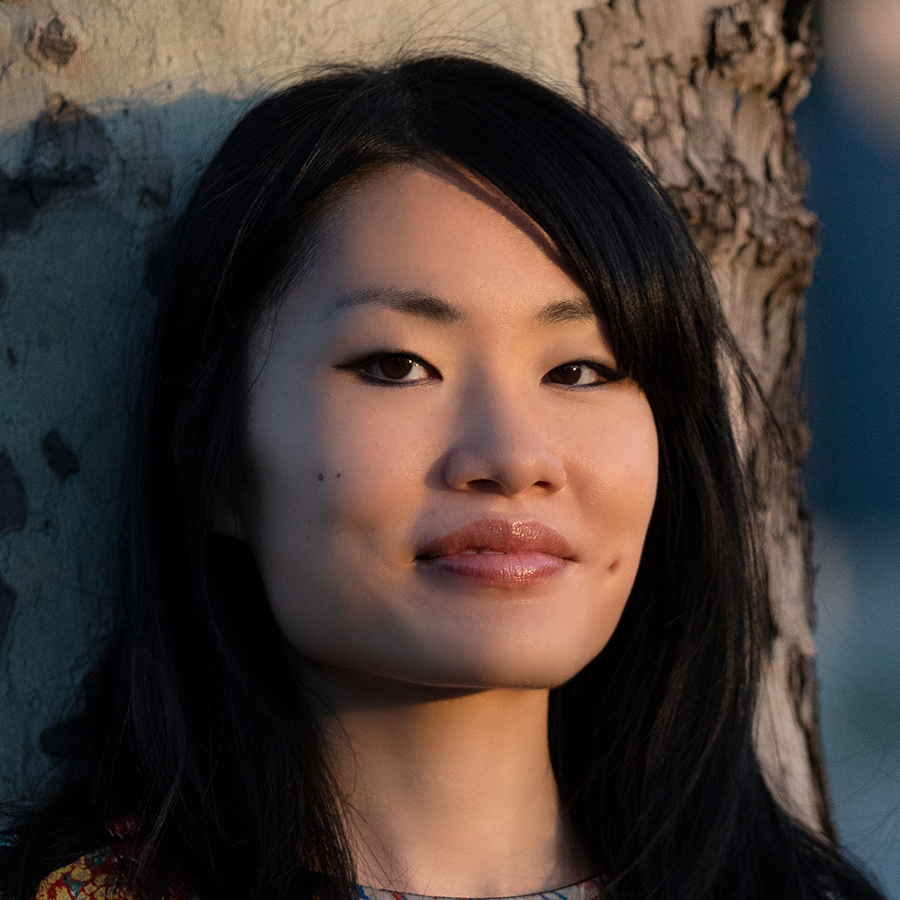 Xiaojue Hu, MD
Xiaojue Hu, MD is a psychiatrist who's currently the Co-Investigator of a clinical research trial investigating the impact of psilocybin on depression at New York University School of Medicine. She is also an assistant trainer at Fluence, which offers training in psychedelic integration and psychedelic-assisted therapies. Dr. Hu is currently in private practice at the Brain Food Clinic with nutritional psychiatrist Dr. Drew Ramsey, where she likes to incorporate a humanistic, holistic approach to mental health. Her interests include spirituality, women's mental health, cultural psychiatry, psychedelic integration, and incorporating mind-body approaches like Focusing to clinical practice. She completed her adult psychiatry residency at NYU, and is a graduate of the Program in Liberal Medical Education at Brown University, where she received her M.D. and a B.A. in comparative literature.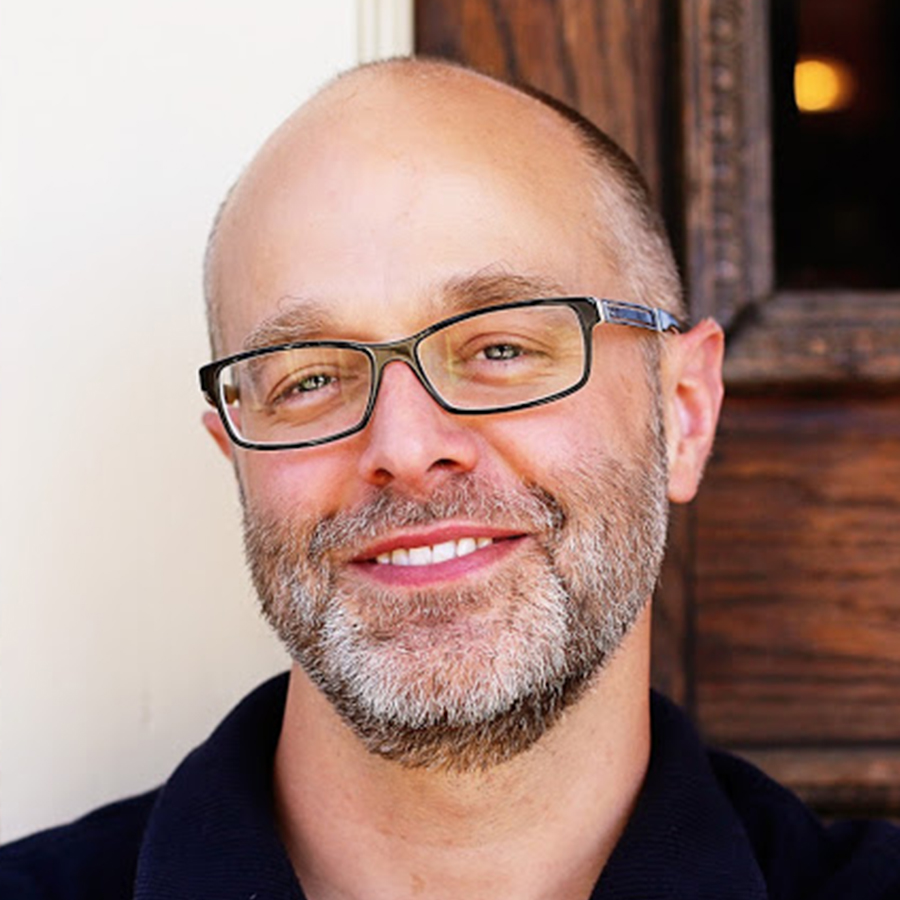 Jason Luoma, PhD
Jason Luoma, Ph.D. is CEO and co-founder of Portland Psychotherapy, Clinic, Research, & Training Center, a unique social enterprise where profits fund scientific research and low fee services for the community. He has conducted research on shame, self-criticism, stigma, compassion, and the interpersonal functions of emotion, and interventions related to these topics. More recently he has begun conducting research on MDMA-assisted psychotherapy and is planning what appears to be the first randomized-controlled trial of psychedelics in the Pacific Northwest. He has been a co-investigator, consultant, therapist, and trainer on grants funded by the National Institutes of Health. He has provided training on Acceptance and Commitment Therapy and related approaches at national and international venues. He is past chair of the ACBS training committee and a past President of the Association for Contextual Behavioral Science. As part of addressing the barriers to practice-based research, he helped co-found a nonprofit which hosts a federally funded IRB, called the Behavioral Health Research Collective. He also has a podcast called The Research Matters Podcast, where he interviews leading researchers to understand how they are so effective at what they do. He publishes regularly in peer reviewed journals and has co-authored two books Learning Acceptance and Commitment Therapy and Values in Therapy: A Clinician's Guide to Helping Clients Explore Values, Increase Psychological Flexibility, and Live a More Meaningful Life.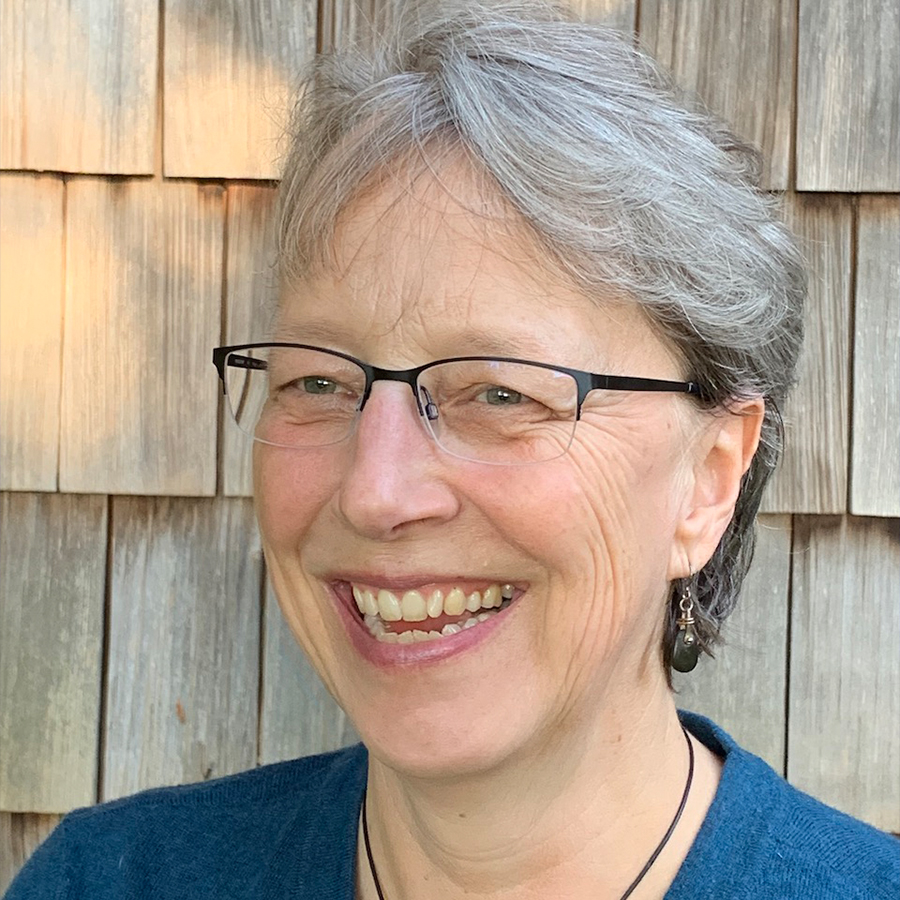 Corine de Boer, M.D., Ph.D.
Corine de Boer, M.D., Ph.D. is the Chief Medical Officer at MAPS Public Benefit Corporation. She received her medical degree from Radboud University in Nijmegen, the Netherlands and completed residency and fellowship training in pediatrics and pediatric nephrology. Her Ph.D. was focused on peritoneal dialysis in children, and she joined the academic staff at the Radboud University after completing her training. Before moving to the United States in 2000, she worked as a Pediatrician in the largest inner-city hospital (OLVG) in Amsterdam where she was responsible for in- and outpatient care in a multi-racial patient group including sickle-cell disease, thalassemia, and AIDS. She assisted MAPS PBC in 2017 with the development of the pediatric plans required for approval and for the last 20 years, prior to joining MAPS PBC formally in early 2020, she contributed to the development of meningococcal and hepatitis vaccines during her tenure at GSK vaccines and Dynavax prior to starting her own consulting company where she provided strategic advice and support for a variety of clients working on biologics, small molecule/polymer therapeutics and vaccines.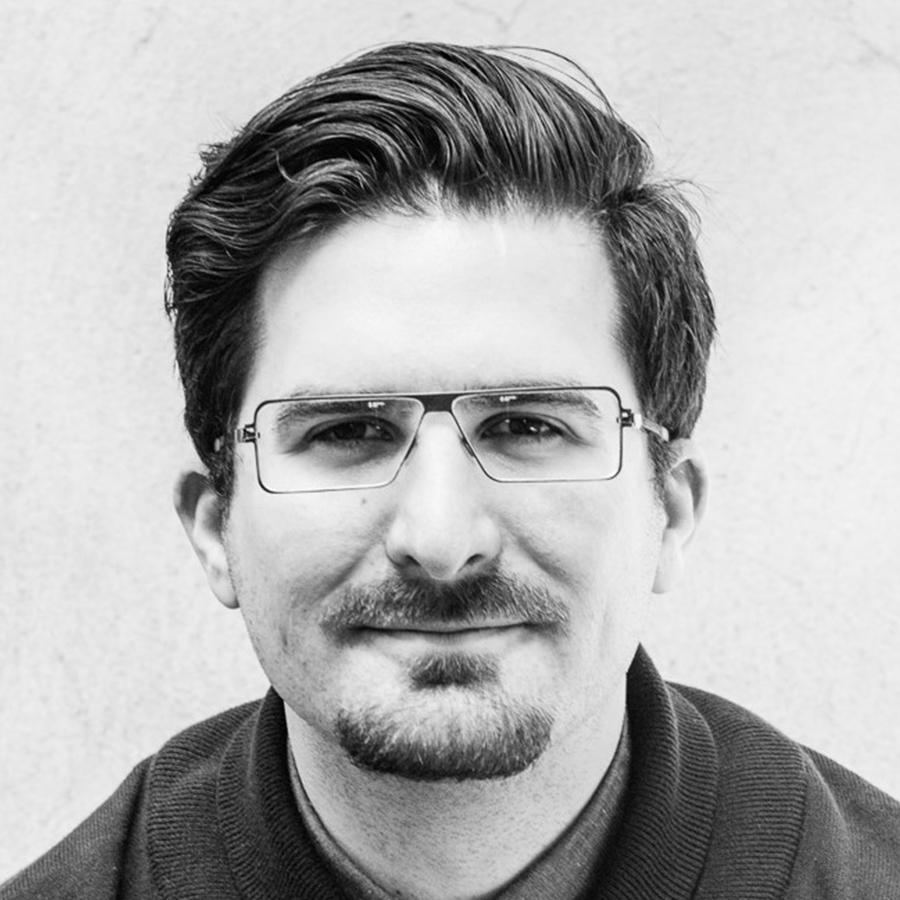 Dr. Ingmar Gorman
Dr. Ingmar Gorman is a psychologist who specializes in helping people who use psychedelics and other psychoactive compounds. He received his clinical training at the New School for Social Research, Mount Sinai Beth Israel Hospital, Columbia University, and Bellevue Hospital. He completed his NIH postdoctoral fellowship at New York University in 2017. Dr. Gorman was formerly the Director of the Psychedelic Education and Continuing Care Program and is now the co-founder of Fluence, a psychedelic education company training mental health providers in psychedelic treatments. He was formerly site co-principal investigator and remains a therapist on a Phase 3 clinical trial of MDMA-assisted Psychotherapy for Post-Traumatic Stress Disorder and a therapist on an FDA approved clinical trial of psilocybin-assisted therapy of treatment resistant depression.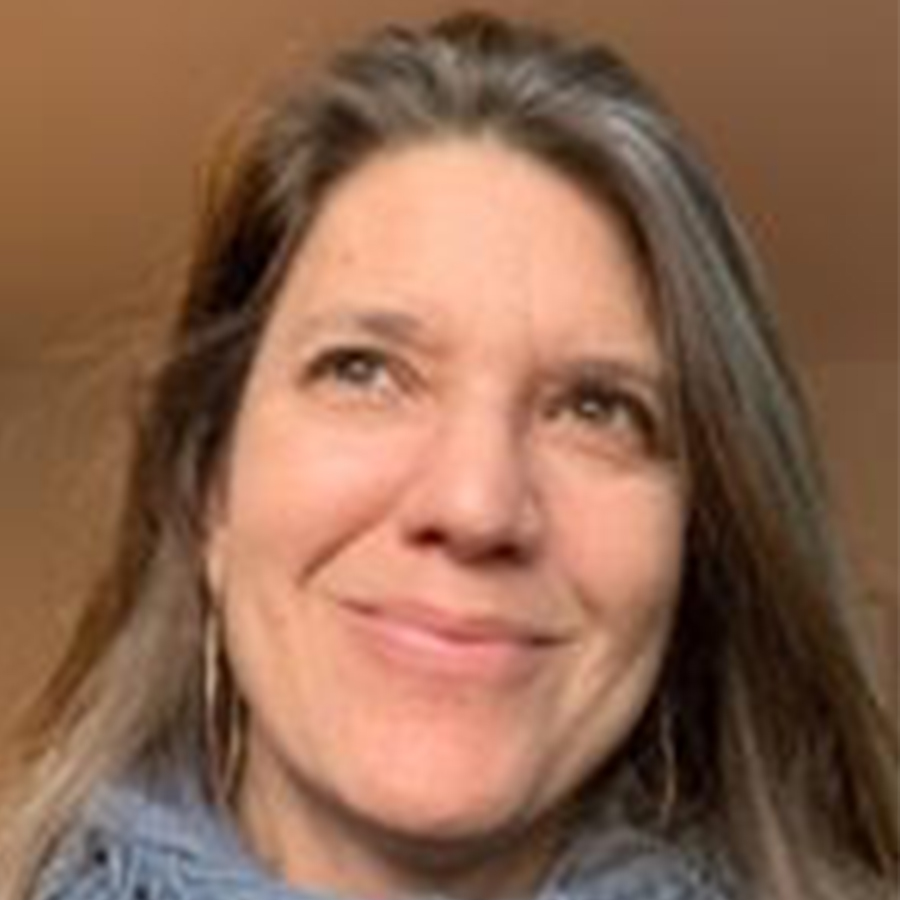 Dr. Willa Hall
Dr. Willa Hall received her B.A. in Psychology from UC Berkeley and her Ph.D. in Clinical Psychology from New School University. Over the past 20 years, she has worked in community mental health and private practice in New York City. In 2017 she began work on the MAPS New York City Private Practice site as a co-therapist on the Phase III trials assessing the efficacy of MDMA-assisted psychotherapy for severe PTSD. Dr. Hall has a long-standing interest in understanding the ways in which the therapeutic relationship, particularly the therapist's authenticity, facilitates a client's deepening appreciation of their authentic self. More recently, her attention has turned to understanding the role of the therapeutic relationship in helping to maximize the growth and healing that happens in psychedelic-assisted treatments. With a desire to integrate her understanding of traditional psychotherapeutic models and methods with the advancing science of psychedelic-assisted medicine, Dr. Hall is helping to found Nautilus Sanctuary, a non-profit organization in NYC committed to developing ways to make psychedelic medicine safe, effective, and accessible by offering clinical services, trainings and research using innovative group protocols.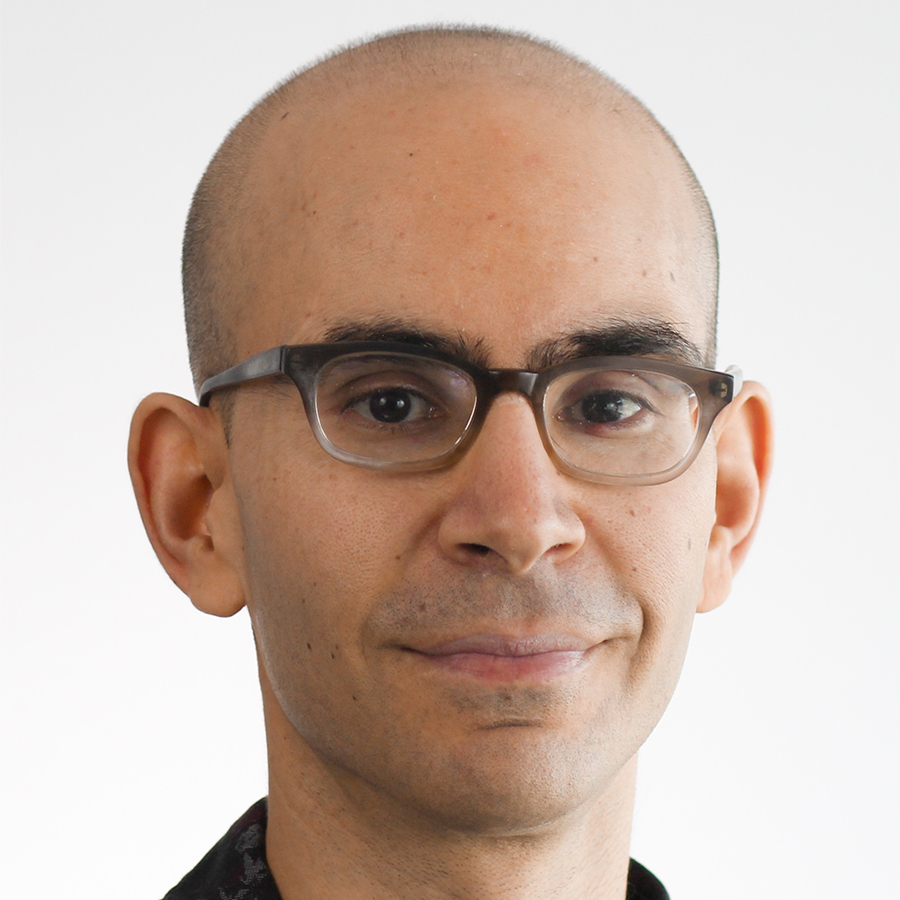 Elias Dakwar, MD
Elias Dakwar, MD has been researching novel treatments for addictions for over a decade, with the support of several grants from the National Institutes of Health. A special focus of his research has been evaluating sub-anesthetic ketamine infusions for cocaine use disorders in both laboratory and clinical settings, as well as investigating ketamine infusions as an adjunct to mindfulness-based treatment, motivational interviewing, and other behavioral frameworks for alcohol, cannabis, and opioid use disorders. He has a more general interest in the impact of contemplative and non-ordinary experiences, and of the interventions that might occasion them, in psychiatric treatment, and how they might be incorporated into behavioral frameworks, such as mindfulness training, intended to deepen insight, alleviate suffering, and cultivate greater freedom.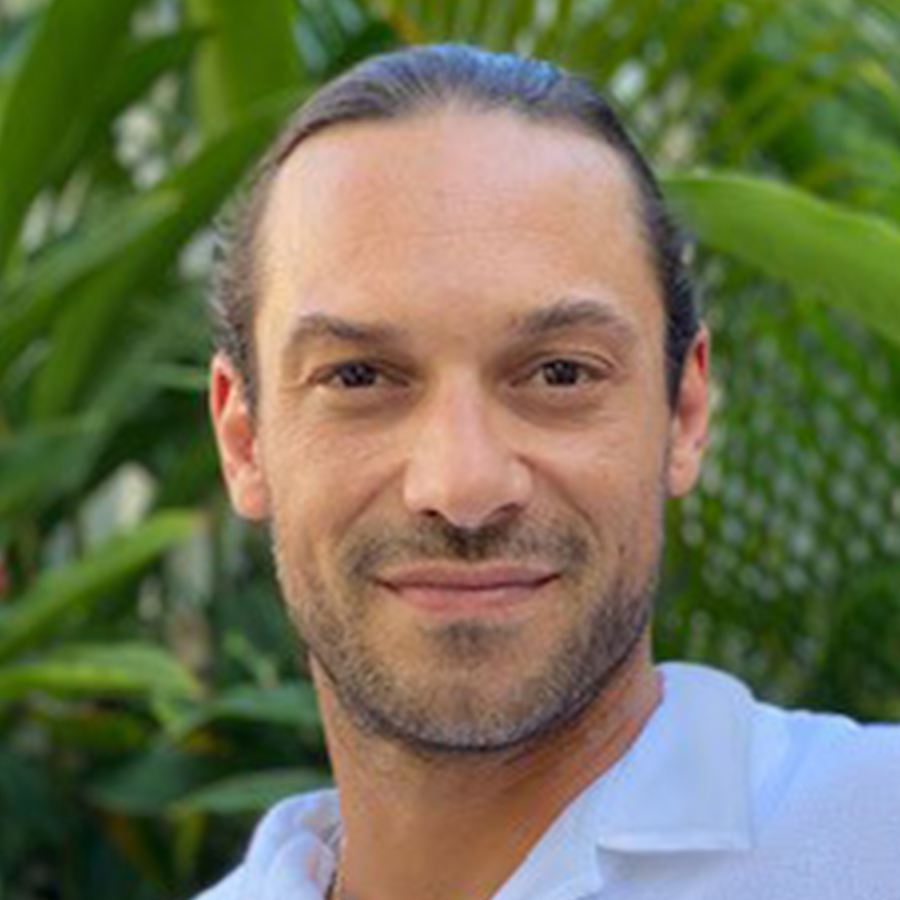 Dr. Darryl Hudson, PhD 
Darryl Hudson has deep expertise in molecular biology, neuroscience, and genetics in psychedelics. As the Chief Science Officer of Sansero, a biotech company specializing in psilocybin-based therapeutics, he oversees groundbreaking clinical research on psychoactive mushrooms. He holds a PhD in Molecular Biology and Genetics and has extensive experience researching controlled substances. Prior to founding Sansero, Darryl co-founded InPlanta Biotechnology and Pathways Rx, where he led the development of proprietary plant genetics. He has also co-authored numerous peer-reviewed research articles on plant biology, genetics, DNA repair, epigenetics, and cancer. Dr. Hudson has a great understanding of and respect for psychedelic and entheogenic medicines and is also a Buddhist practitioner following the Dzogchen tradition.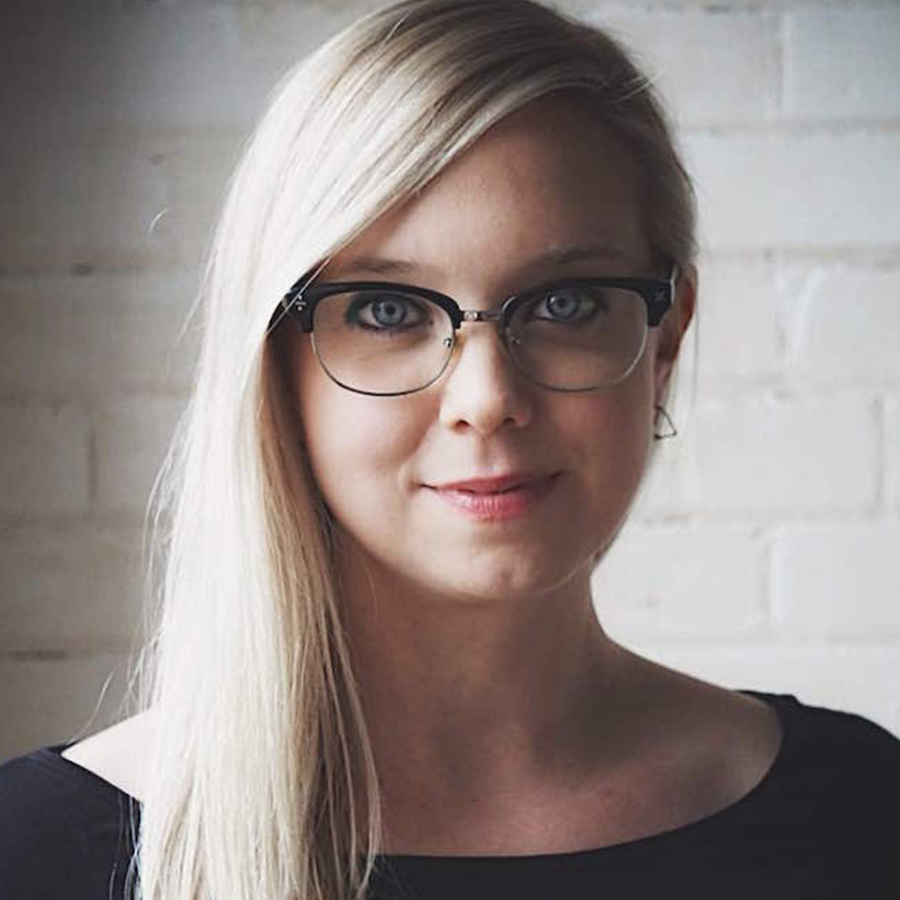 Dr. Anne Wagner, C.Psych
Dr. Anne Wagner, C.Psych., is the founder of Remedy, a mental health innovation community, and is the lead investigator of the pilot trial of Cognitive Processing Therapy (CPT) for PTSD + MDMA and the upcoming randomized trial of Cognitive Behavioral Conjoint Therapy for PTSD (CBCT) + MDMA. This work and collaboration builds on the MAPS-sponsored pilot CBCT+MDMA trial she ran with colleagues Michael Mithoefer, MD, Annie Mithoefer, BSN, and Candice Monson, PhD. Anne is deeply committed to bridging the worlds of psychotherapy and non-ordinary states of consciousness, and has a passion for its use for relational healing. She is committed to supporting and protecting traditional and Indigenous wisdom with sacred medicines and consciousness expansion, and uplifting the voices of women in the psychedelic world. She is an Adjunct Professor in the Department of Psychology and an Associate Member of the Yeates School of Graduate Studies at Ryerson University. She is also certified in Mindfulness-Based Cognitive Therapy, and is engaged in learning and practice of somatic, emotion-focused and transpersonal methods of healing. She is the Past-Chair of the Traumatic Stress Section of the Canadian Psychological Association, is a Global Ambassador for the International Society of Traumatic Stress Studies, and sits on the Board of Directors of Casey House (Toronto's HIV/AIDS Hospital).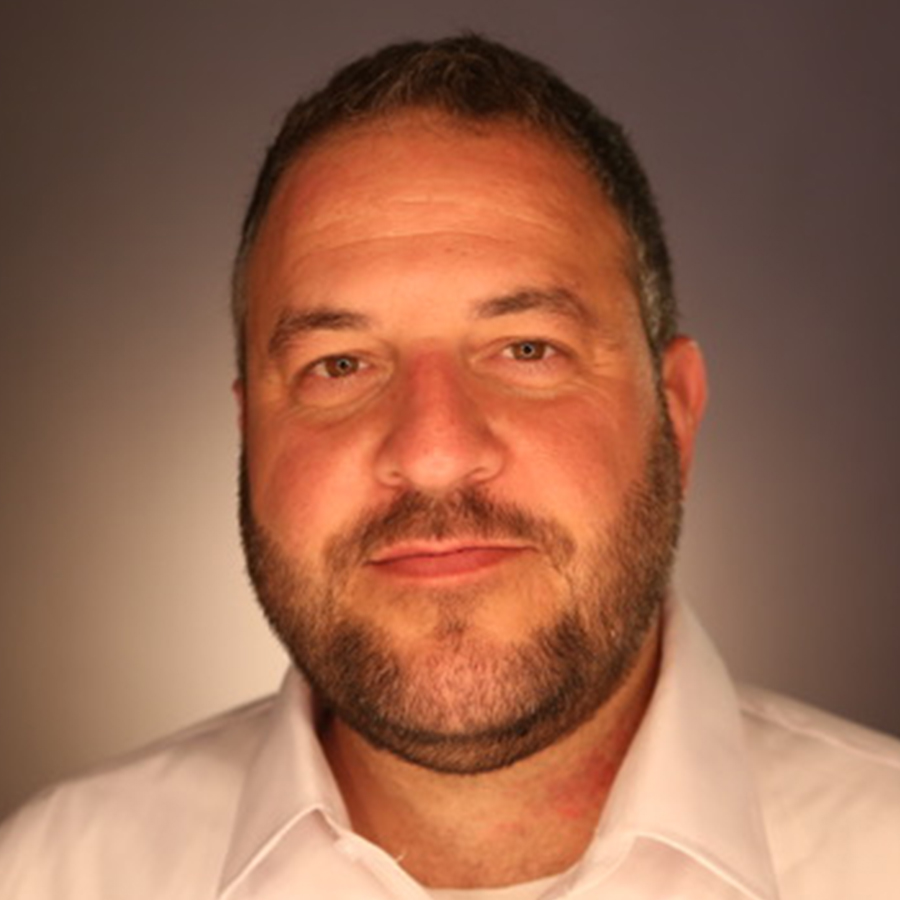 Simeon Schnapper
Simeon Schnapper is the founding Partner of JLS, a plant medicine fund. His introduction to psychedelics began 30 years ago. He quickly learned about all the mental health indications that could be alleviated by coupling these molecules with psychotherapy or protocols millennia old from indigenous cultures. He immersed himself in the Amazon with various ayahuasqueros and syncretic churches which showed him the power and efficacy of plant medicines; now becoming mainstreamed and medicalized. As a life-long student of Psychedelics he has a keen awareness of the cultural regulatory and the nascent venture landscape of the mushrooming industry. As the president of the Hinman Foundation he formulated the vision and led all efforts on the ground in Tibet, Nepal, Myanmar, India, Mongolia and Bhutan. The foundation was able to support community-based organizations in several forest cultures where plant medicines are inseparable from everyday life and also oversaw grants which included a study on the Psychological and Cognitive Effects of Long-Term Peyote Use and the efficacy of hallucinogens for treating substance dependence. Simeon co-founded the High Art Collective in 2008 the world's first Psychedelic Art Gallery and Marijuana Dispensary praised as a paradigm shift at the very beginning of the end of prohibition. Simeon advises several psychedelic and impact startups, is an Aspen Institute Fellow and a member of the New York Mycology Society. Born into a Peace Corps family, his early life was spent on assignment overseas where the ethos of exploration and helping others became deeply ingrained in his belief system. Simeon took refuge with Khenchen Palden Sherab and Khenpo Tsewang Dongyal.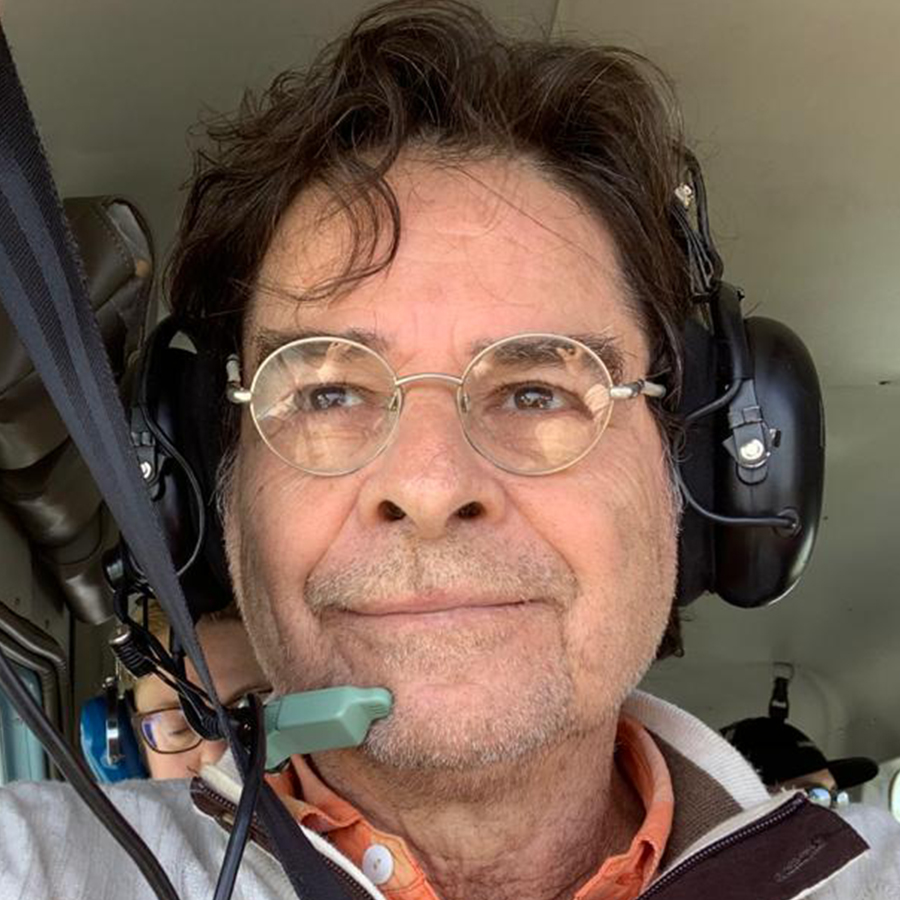 Paulo Roberto Silva e Souza
Padrinho Paulo Roberto Silva e Souza is one of the foremost English speaking authorities on the psycho-spiritual work of Amazonian communities. Trained as a classical psychologist, he has a degree in psychology from the University Gama Filho in Rio de Janeiro. He first encountered Santo Daime in 1976. Working for the Brazilian government in Amazonia, he began his lifelong study of the psychological and spiritual effects plants of the rainforest have on communities of native people. In 1985, he played an important role working with the Brazilian government to ensure the protection and legalization of Santo Daime and its use of Ayahuasca as a religious sacrament.
In 1982 he became the head of the Céu do Mar church in Rio de Janeiro and continued to develop his work integrating the science of the mind with theology that spoke to the spirit. He has been especially influential in the early North American Santo Daime movement and the introduction of the Doctrine and ceremonies to many new cities across the continent (and dozens of other countries globally). 
Since his first lecture at Harvard University about 20 years ago, Padrinho Paulo Roberto has been invited to universities and conferences around the world to share his knowledge of Christian-Spirituality and plant medicines. He recently presented at a Google Tech Talk on the threats to the ecosystem of the Amazon rainforest, speaking about the use of sacramental plants and spiritual teachings of the Yawanawa tribe and the Santo Daime communities in Brazil. He is also a keen advocate for the support and preservation of indigenous traditions and teachings.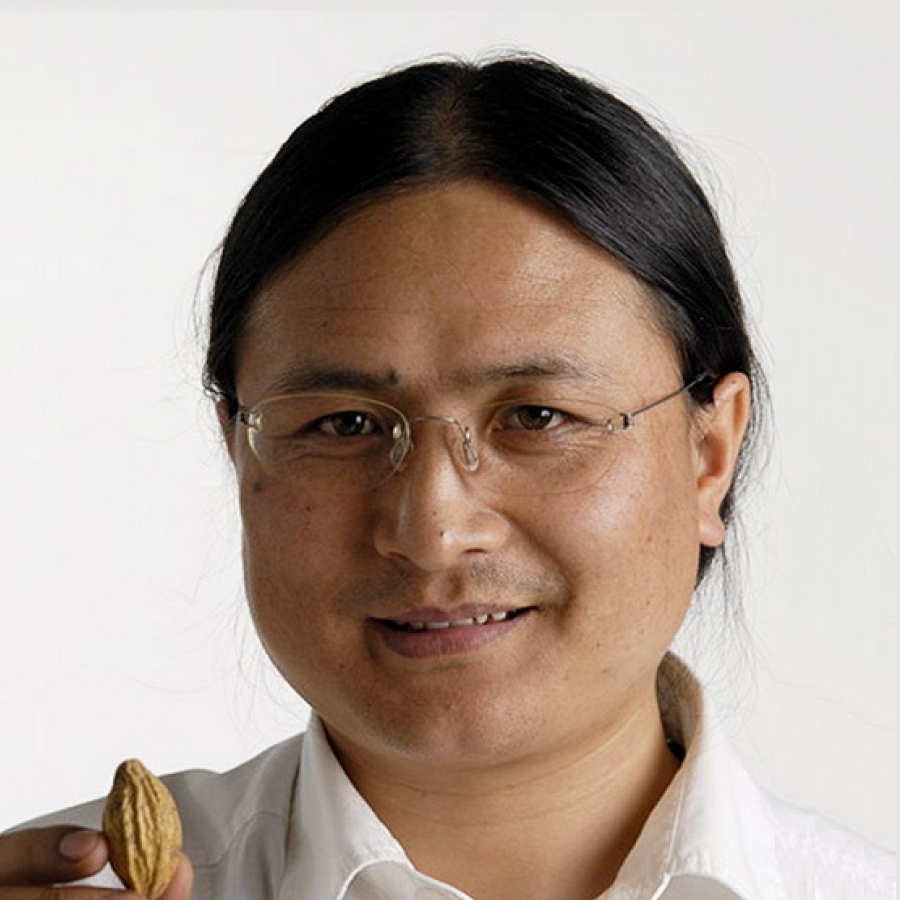 Dr. Nida Chenagtsang
Dr. Nida Chenagtsang was born in Amdo, in North Eastern Tibet and began his early medical studies at the local Tibetan Medicine hospital. Later he was awarded scholarship to enter the Lhasa Tibetan Medical University, where he completed his medical education in 1996 with practical training at the Tibetan Medicine hospitals in Lhasa & Lhoka. 
Alongside his medical education, Dr. Nida trained in Vajrayana with teachers from every school of Tibetan Buddhism, especially in the Longchen Nyingthig of the Nyingma school from his root teacher Ani Ngawang Gyaltsen and in the Dudjom Tersar lineage from Chönyid Rinpoche and Sremo Dechen Yudron. He received complete teachings in the Yuthok Nyingthig lineage, the unique spiritual tradition of Tibetan Medicine, from his teachers Khenpo Tsultrim Gyaltsen and Khenchen Troru Tsenam, and was requested to continue the lineage by Jamyang Rinpoche of the Rebkong ngakpa/ma (non-monastic yogi and yogini) tradition.
He has gained high acclaim in the East and West for his revival of little known traditional Tibetan external healing therapies.
Dr. Nida is the Co-Founder & Medical Director of Sorig Khang International and the Sorig Institute; Co-Founder of the International Ngakmang Institute, established to preserve and maintain the Rebkong ngakpa/ma non-monastic yogi/ini culture within modern Tibetan society; and Co-Founder and principle teacher at Pure Land Farms: Center for Tibetan Medicine, Meditation and Rejuvenation in Los Angeles, California. In addition to his work as a physician, he trains students in Sowa Rigpa and the Yuthok Nyingthig tradition in over forty countries around the world.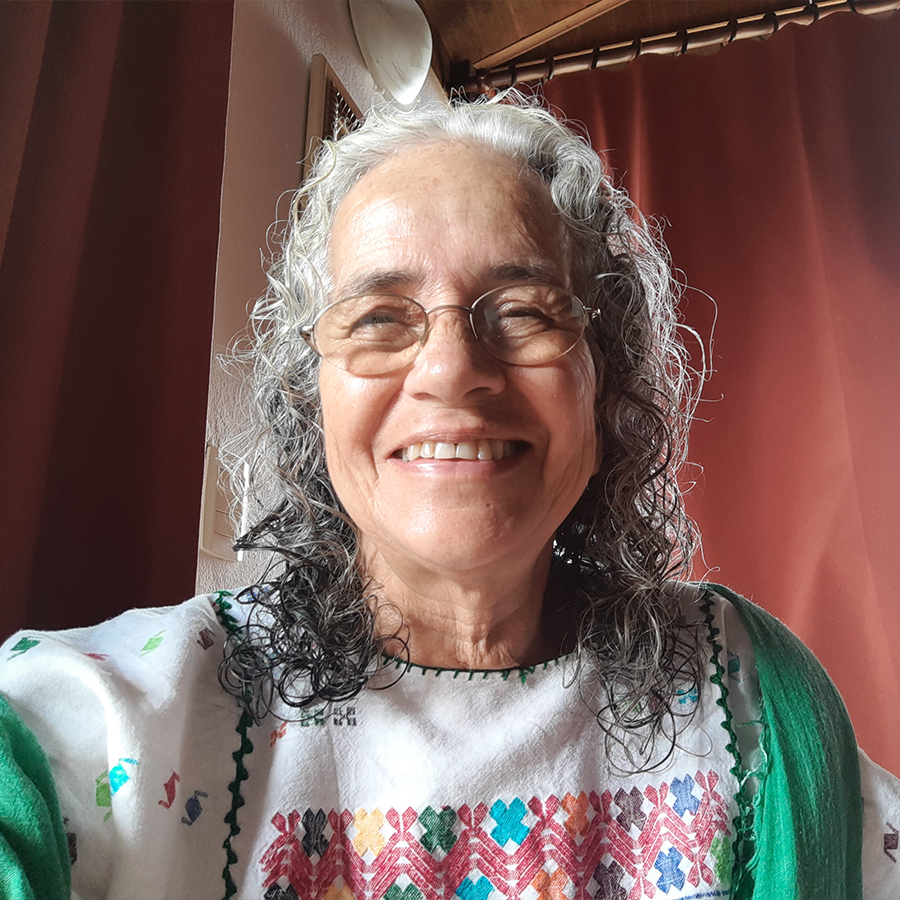 Maria Alice Campos Freire
Maria Alice Campos Freire was born in the state of Rio de Janeiro/ Brazil. She has two daughters, four grandchildren and one great grandchild. Since she was a child she manifested great affinity with the plants and the enchanted beings of the nature. She became a professional in Education and dedicated herself to education in communities in social need, and to the recovering of the cultural approach in the reconstruction of the life quality of these peoples. Her mission brought her to travel across the world; she lived in Chile, Europe and Africa. In the African Continent she reencountered her ancestral routs and was called to the research of the healing power of the plant kingdom. Coming back to Brazil in 1979 she met her spiritual path in the Umbanda, which is a spiritual line that integrates American indigenous, African and Christian Traditions. Continuing to follow the footprint of her ancestors and their spiritual guidance, she was brought to the Amazon, with the purpose of deepening her initiation with the traditional sacred beverage of the Amazonian Original Peoples. She lived for 23 years in the deep inside of the jungle; in a spiritual Community called Céu do Mapiá, where she worked in the integration of the Santo Daime and the Umbanda lines. She developed a remarkable work as a healer, a social entrepreneur and an educator. She was one of the founders and became the president of the Center of the Forest Medicine (Centro Medicina da Floresta)  – a non-profit organization dedicated to the research of traditional knowledge on the healing power of the Amazonian plants, to the education and training of the youth, to the preservation of nature, and to the spiritual and material assistance of sick people. She was the researcher and co-creator of the Flower Essences System "Florais da Amazonia"; and she has been working with them internationally in courses and healings. She is a member of the International Council of Thirteen Indigenous Grandmothers – a forum of grandmothers from the four directions of the planet who, since 2004, walk the world planting the seed of Peace and claiming for the preservation of Mother Nature and the original peoples' ways and territories.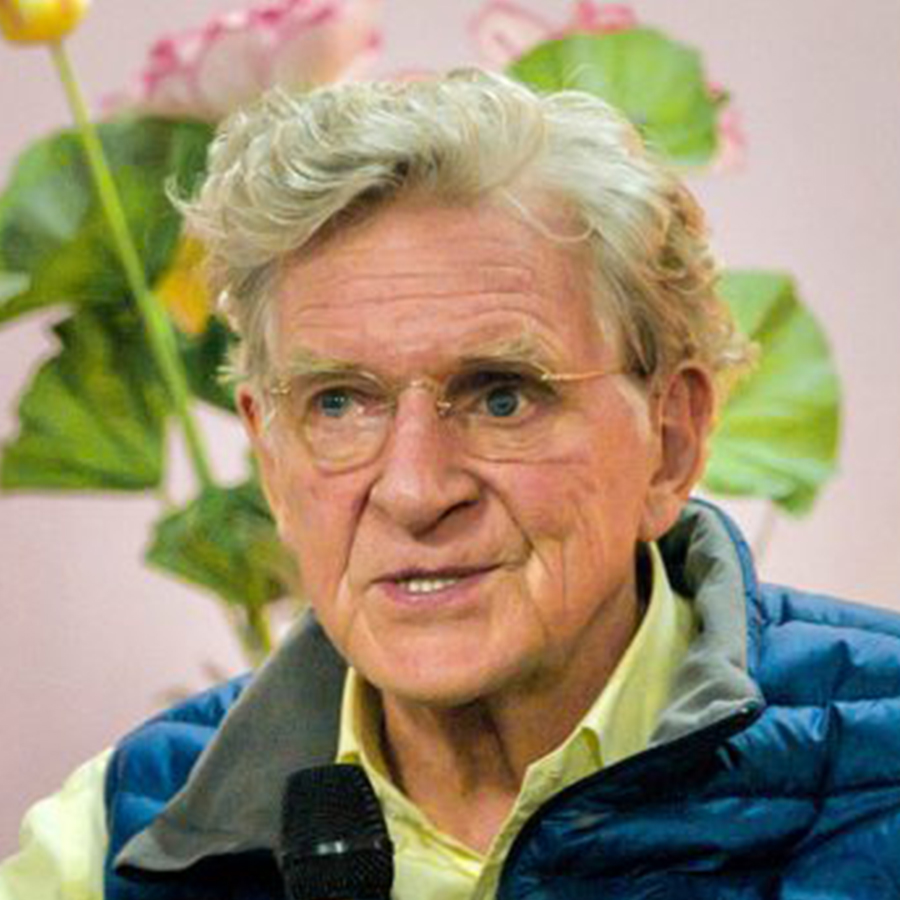 Robert A.F. Thurman
Robert Thurman is Professor of Indo-Tibetan Buddhist Studies at Columbia University as well as Co-Founder and President of Tibet House US/Menla in service of HH Dalai Lama & the people of Tibet. A close friend of the Dalai Lama's for over 50 years, he is a leading world-wide lecturer on Tibetan Buddhism, passionate activist for the plight of the Tibetan people, skilled translator of Buddhist texts, and inspiring writer of popular Buddhist books. His most recent book is the 300 page graphic novel, Man of Peace: the Illustrated Life Story of the Dalai Lama of Tibet.
In partnership with Nena Thurman and dedicated contributors, he now focuses on making Tibet House US and its Menla Retreat & Spa a global center for the promotion, study and practice of Tibetan Buddhist healing arts and sciences of body, mind, and spirit, dedicated as a complement to the vast life work of its patron, His Holiness the Dalai Lama.
Course Schedule
February 18 - 21, 2021
We invite you to explore the unknown to:
harmonize our relationship with ourselves, with one another, with Nature, and with the Divine
liberate ourselves from patterns that imprison us, moving beyond the worldly struggles that arise from the illusion of separateness. 
discover love within that is truly unconditional 
investigate an alternate way of being and relating 
answer questions like "what happens to human consciousness after biological death?"
"With psychedelics, if you're fortunate and break through, you understand what is truly of value in life. Material, power, dominance, and territory have no value. People wouldn't fight wars, and the whole system we have currently would fall apart. People would become peaceful, loving citizens, not robots marching around in the dark with all their lights off."
- Gary Fisher