Vajra Yoga Practice Through the Buddha's Three Vehicles:
18 Week Immersion
with Robert Tenzin Thurman | Oct 14, 2021 – March 4, 2022 
This course offers students the opportunity to combine a unique perspective with the traditional Hatha Yoga teachings. During the days of Patāñjali, the Buddhist mendicant and lay Sangha Community was omnipresent in his neighborhood, as witnessed by the many practices and concepts shared by the Buddhist Sutras and his own amazing, famous Yoga Sutra.
Understanding the essence of the Buddha's practical teachings and their contributions to the universal values based on the general Indian Inner Science (adhyātmavidyā) enables today's yogi/nīs to connect to Patāñjali's wisdom, more easily integrating its vision with the compassionate mindset it automatically unfolds. It also helps contextualize the teachings of the Great Adepts (mahāsiddha) of India, the many non-sectarian master yogi/nīs of Buddhism, Jainism, Shaivism and Vaishnavism.
Fully aligned with His Holiness's the Dalai Lama commitments in life, this course will show how practical the Buddha's teachings are, how closely they relate to the wisdom of yoga, and how compassion can be an effective and efficient tool in re-building contemporary societal structures.
This Master Class will support the teachings in the Teacher Training course and allow an inclusive exploration of spirit, mind, and body yoga to develop true inner wisdom and help on the path to enlightenment.
This is an extensive 18 Week Fall/Winter course, which will include guided meditative talks and transmissions from Tenzin Bob on the inner wisdom found in the Individual, Universal, and Vajra Clearlight Vehicles of Buddhism. It can be also be taken as a stand-alone introduction to the advanced Vajra Yoga course sequence.
Course includes 12 seminal talks and guided meditations on each vehicle, accessible on Mondays and Wednesdays, paralleled by concise readings, for students to meditate on and study the yogic insights on each level. Students will meet each Thursday with Tenzin Bob for a Live Zoom Q&A.
Beginner or advanced students can take the 18-week course as a standalone, or as a companion to the Vajra Yoga 200 Hour Hatha Yoga Teacher Training weekend course with Vajra Yoga Master Teacher Michele Loew.
Vajra Yoga Three-Vehicle, Three Super-education Course with Access to Replays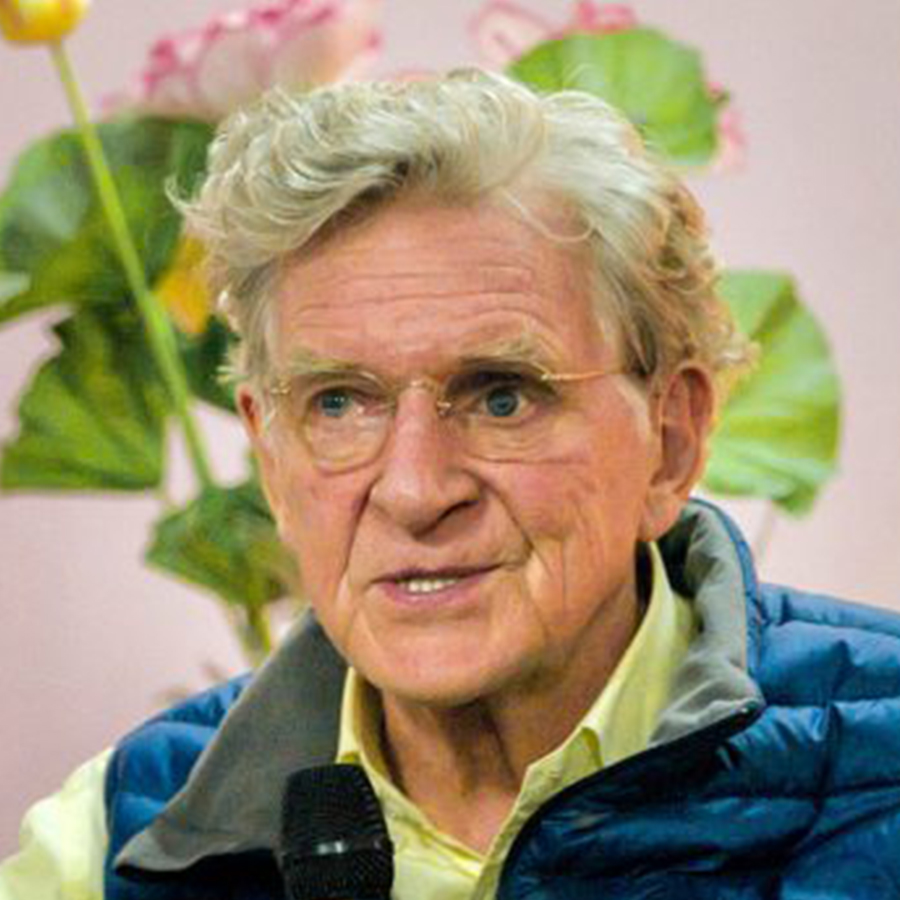 Robert Thurman is Professor of Indo-Tibetan Buddhist Studies at Columbia University as well as Co-Founder and President of Tibet House US/Menla in service of HH Dalai Lama & the people of Tibet. A close friend of the Dalai Lama's for over 50 years, he is a leading world-wide lecturer on Tibetan Buddhism, passionate activist for the plight of the Tibetan people, skilled translator of Buddhist texts, and inspiring writer of popular Buddhist books. His most recent book is the 300 page graphic novel, Man of Peace: the Illustrated Life Story of the Dalai Lama of Tibet.
In partnership with Nena Thurman and dedicated contributors, he now focuses on making Tibet House US and its Menla Retreat & Spa a global center for the promotion, study and practice of Tibetan Buddhist healing arts and sciences of body, mind, and spirit, dedicated as a complement to the vast life work of its patron, His Holiness the Dalai Lama.
Every dollar lends crucial support to Tibet House US | Menla during these dynamic times. All are welcome.
We encourage those who are still financially comfortable to contribute any amount of donation above the normal class fees to support scholarships specifically or Tibet House US | Menla generally. 
Those in need of partial scholarship assistance may request it by emailing [email protected]
Sarvamangalam! May All Beings Be Well!
COURSES
Study with World-Class Teachers
Expand your Awareness | Heal Mind & Body